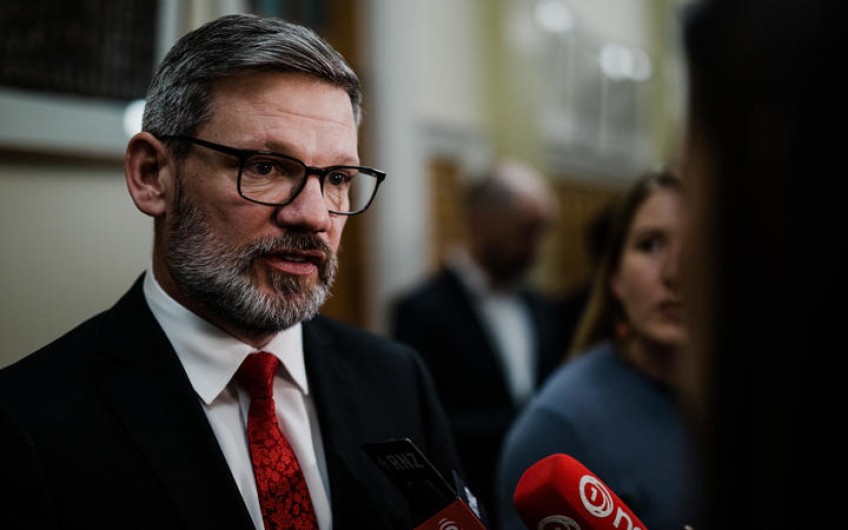 Lees-Galloway sacking: Ardern says relationship showed 'lack of judgement'
Jul 22, 2020
---
Iain Lees-Galloway has been sacked from Cabinet and will not stand again at the election following revelations of a relationship with a former staffer.
Prime Minister Jacinda Ardern said it became clear his position as a minister was untenable as it opened up allegations of improperly using his office.
Along with role as Immigration Minister, Lees-Galloway was Workplace Relations and Safety Minister.
*See how it all unfolded with RNZ's live blog
Ardern said she was told yesterday afternoon by National Party leader Judith Collins of an email she had received relating to Lees-Galloway.
"She conveyed to me that she had asked the individual to relay anything directly to my office. No other details were provided to me.
"At around 3pm my office received an email directly from a third party alleging that the minister had an inappropriate relationship with a former staffer who worked in one of his agencies. This was the first time that I had heard such allegations."
She said Lees-Galloway confirmed a consensual relationship had occurred, that it involved someone who had previously worked in his office and had been based in one of his agencies.
Ardern said Lees-Galloway had has shown a lack of judgement over a period of 12 months.
"In undertaking this relationship he has opened himself up to accusations of improperly using his office. He has not modelled the behaviour I expect as a minister that is in charge of setting a standard and culture in work places. His actions have led me to lose my confidence in him as a minister."
Ardern has asked Ministerial Services to investigate and make sure no taxpayer money was used inappropriately in the course of the relationship
Apology
Iain Lees-Galloway issued a statement saying he accepts the prime minister's decision and "apologises absolutely".
"I have acted completely inappropriately in my position and can not continue as a minister.
"I have apologised to my family for letting them down. Please appreciate their privacy.
"I also apologise to anyone who has been hurt by my actions."
He confirmed he would step down from Parliament at the election.
Ardern said she had left to Lees-Galloway to decide whether he would run again at the election.
She told a media conference this morning that the staffer was in Lees-Galloway's agency, and later worked in his office, and that the relationship ended several months ago. Asked if it was a junior staffer or intern Ardern said "not the latter".
She said she wanted to protect the identity of the person.
Asked if she had received allegations or information against any other Labour MPs in the past week that worried her, Ardern said she had not.
"In a political environment we often hear rumours and hearsay that is very often incorrect and so that is something all Members of Parliament need to keep in mind in a highly politicised environment during an election year that will often happen. Here, we have a confirmed allegation so of course that requires action."
Referencing Judith Collins' statements to media this morning, Ardern said she had sent allegations received about a National MP directly to Collins and had not discussed it any more widely than that.
"I received information I passed it on to the leader of the opposition.
"The leader of the opposition has received information and obviously has chosen to deal with that differently.
"That is her judgement. I made mine, she's made hers."
Carmel Sepuloni becomes the Minister for ACC, Andrew Little takes on the Workplace Relations and Safety portfolio Kris Faafoi will become Minister for Immigration.


---