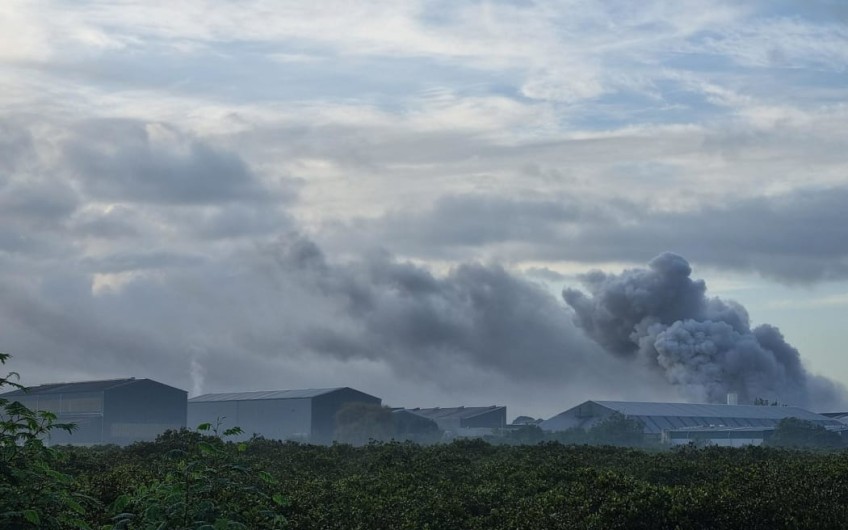 Large fire in South Auckland prompts toxic smoke warning
May 31, 2023
---
An emergency alert has been sent to South Auckland residents over a large fire in a pile of scrap metal and car parts.
Fire and Emergency said crews were called out just after midnight.
The fire was in a pile of scrap metal 10m high and covering 70 square metres at a yard on James Fletcher Drive in Favona.
Up to 30 trucks and support vehicles were at the scene throughout this morning.
The fire was contained to the scrap metal pile but would be burning for some time, FENZ said.
The smoke plume was significant and likely to remain that way throughout the day.
An emergency message alert was issued to the neighbourhoods south of the fire at 6am residents to stay away from the smoke and keep doors and windows closed.
The alert covered Māngere, Ōtāhuhu, East Tāmaki, Papatoetoe, Manukau, Flat Bush, Manurewa and through to Takanini, Auckland Emergency Management said.
People were advised to contact their health provider if they were feeling affected by the smoke.
In Tōtara Heights, almost 15km from the blaze, resident Deven Jensen said the smell of burning plastic from the fire was detectable.
Jensen was woken by the emergency text alert and said he was concerned about the effect of the smoke on vulnerable people closer by, including Middlemore Hospital.
James Fletcher Drive is closed between Beach Road and Tui Street and several bus services were using a detour or had cancelled stops.
Main image (RNZ/Felix Walton): A huge plume of smoke was still billowing from the fire on Wednesday morning and is likely to remain throughout the day.


---