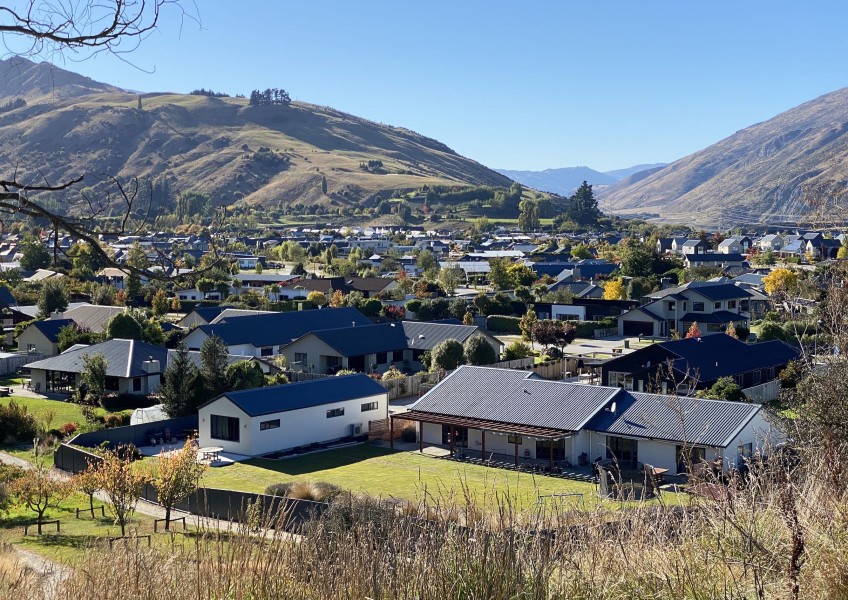 Lake Hayes properties up $653,900 in just 12 months - NZ record
Jan 17, 2022
---
Every suburb in the country recorded an increase in median house price values last year, as housing demand soared at a time of low mortgage rates and low supply.
Data from CoreLogic shows that all 966 suburbs in its latest Mapping the Market report recorded a jump, with seven of them seeing increases of at least 40 percent.
The highest increases occurred in and around the regions of Napier, Rolleston, Whangārei, Waikato and Tararua.
But the area with the biggest jump was Lake Hayes in the Queenstown-Lakes District, which saw a jump of $653,900 in 2021.
On the other end of the scale, the smallest dollar gain last year was Runanga in the Grey District, which saw growth of $29,500.
Auckland's Herne Bay retained its spot as New Zealand's most expensive suburb, with a median property value of $3.6 million, up 18.3 percent compared to December 2020.
Of the 966 suburbs, 698 recorded a lift in property prices of at least 20 percent in 2021.
CoreLogic chief property economist Kelvin Davidson said the areas with the biggest growth were suburbs that were more affordable in the past.
"But we have seen big gains in suburbs in the main centres as well.
"This is probably the key message... every suburb has seen strong gains and that reflects common drivers like mortgage rates and tight supply of listings which have created that pressure on prices."
Among the surprising gainers was Rolleston in the Selwyn District, Davidson said.
"Rolleston was a small surprise, because there's been so much construction there in the past year and while it's had a flatter performance in the past, at the moment people are recognising better affordability and looking to buy, and that demand has begun to flow through to prices."
By New Year's Eve, New Zealand had 31 suburbs with median values of $2m or more; 28 in Auckland, one in Wellington (Seatoun), and two in Queenstown.
Around the country, 36 suburbs had a median value of less than $400,000 and median values under $300,000 can only be found in eight suburbs, most of those are located on the West Coast, Davidson said.

---