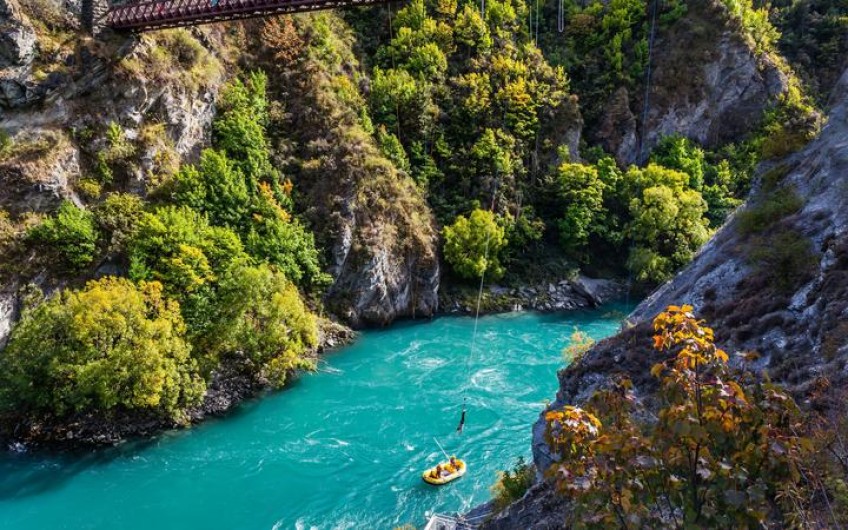 Lack of tourist dollars could leave a $12.9b hole
Nov 24, 2020
---
Tourism New Zealand says new research into the sector proves how valuable it is to the broader economy and how vital it is for the Covid-19 recovery.
Existing data was collated for the research, which will be shared with government and industry to help shape the recovery from the effects of Covid-19.
Chief executive Stephen England-Hall said even though New Zealanders are doing their bit and travelling, international visitors spend on average 2.3 times as much.
It takes 12 overnight trips from Kiwis to equal the spend of one international visitor, which means New Zealand is likely to see a $12.9 billion deficit per annum without international visitors, he said.
England-Hall said he was surprised at how close the benefits of visitors to the core tourism industry and the wider economy were.
"Having the distinction is important to understand how New Zealand rebuilds a more productive sector, as well as the ways visitors contribute to amenities that our communities get value from, like local cafes and event venues."
"The tourism sector should be incredibly proud about the value it brings to Aotearoa and these insights help demonstrate the important ole they play for New Zealand," England-Hall said.
The results will make a big difference in prioritisation investment, if we invest in tourism then we are investing in the overall productivity of the country, he said.
The report also shows the industry's carbon impact isn't as high as some may think, he claimed.
"The sector is doing some incredible things to reduce or offset carbon with many operators moving towards being carbon zero.
"While there is still work to be done, tourism's carbon efficiency is improving and its intensity is lower than other large-scale sectors, including agriculture, utilities and mining."
- RNZ


---