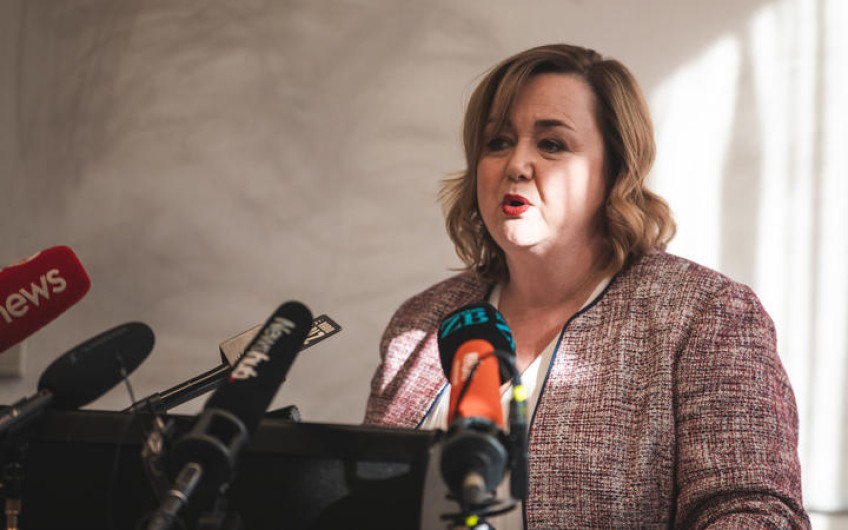 Labour promises 100% renewable electricity generation by 2030
Sep 10, 2020
---
The Labour Party is promising to bring forward its goal of 100 percent renewable electricity generation by five years to 2030.
In a statement, Labour leader Jacinda Ardern said the policy will ensure New Zealand has sustainable and affordable energy while protecting jobs.
"The Covid-19 economic recovery represents a once in a generation opportunity to reshape New Zealand's energy system to be more renewable faster, affordable and secure.
"Investment in renewable energy is also jobs rich. Our plan will creating new jobs and develop the high skill workforce our future economy needs to thrive.
"Labour's Clean Energy Plan is a critical element of Labour's wider COVID-19 recovery plan that will both prepare New Zealand for the future while boosting jobs and the economy now," Ardern said.
Energy spokesperson Megan Woods said New Zealand has the opportunity to be one of the few nations in the world with 100 percent renewable electricity.
"New Zealand produces 84 percent of its electricity from renewable sources now, but we can do better. We will stop activities that increase our emissions by, for example, banning new thermal baseload generation; and promote clean energy development," Woods said.
"We are committed to taking the next steps to get to 100 percent renewable with support for projects like pumped hydro at Lake Onslow, removing the barriers to development of new renewable electricity projects, advancing green hydrogen and other green technologies and supporting businesses to decarbonise.
"Our plan for clean energy and lower carbon emissions will help us seize the economic opportunities of being the clean, green country that New Zealanders see ourselves as being and that we can market ourselves as.
The Labour Party would also support the roll-out of a nationwide hydrogen refuelling network.
"A great example of work we can do to become a world leader is the development of a green hydrogen industry," Woods said.
"We can produce some of the cleanest green hydrogen in the world, and potentially receive a premium for it in international markets.
"We are already working with other countries including Japan and have invested in a nationwide fuelling network and will invest $10 million in a roadmap and further opportunities," she said.


---