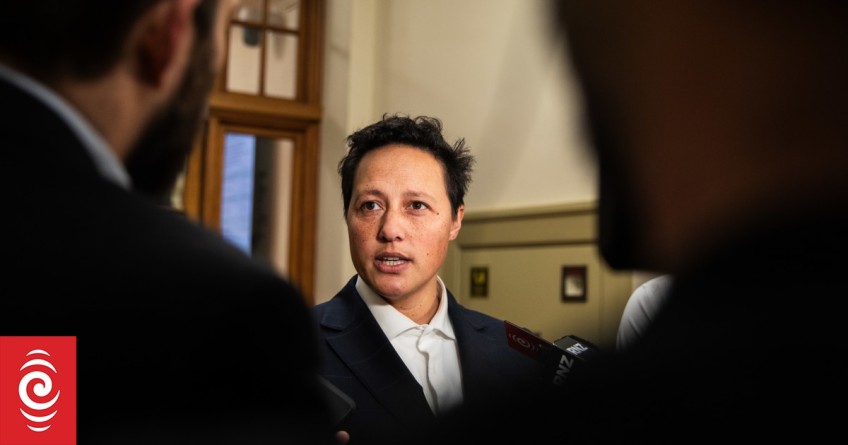 Justice Minister Kiri Allan taken into police custody following car crash
Jul 24, 2023
---
Justice Minister Kiri Allan was taken into police custody on Sunday night after a car crash in Wellington and "is assisting with inquiries".
The Prime Minister said a short time ago that Kiri Allan has resigned.
A spokesperson for the prime minister confirmed that was the case, but would not give any further details, including her current whereabouts.
Allan did not respond to RNZ's request for comment this morning.
In a statement, the police said they received a report of a crash involving two vehicles on Evans Bay Parade in Roseneath shortly after 9pm.
"One person was taken in to custody and is assisting police with inquiries into the circumstances of the crash.
"The road was blocked for a short time, no injuries are reported."
RNZ has been provided photos taken last night of a Hyundai Kona - a electric car available to ministers - blocking one lane of a road.
Allan returned to her full ministerial duties on Monday last week after taking some time away from Parliament due in part to a relationship break-up.
While she was taking a few days of mental health leave, separate allegations were reported regarding her treatment of staff, which she strongly denied.
She then took another two weeks off over Parliament's recess.
Prime Minister Chris Hipkins spoke to Allan on 14 July after returning from his trip to Europe and confirmed then she would return to work.
"I'm pleased she is in a much better space after taking some time off and getting some professional support," he said.
"Mental wellbeing should never be a source of shame or embarrassment. I commend Kiri for speaking publicly about her recent struggles and I've been resolutely committed to supporting her through that."
Allan also issued a blanket apology to "anyone who has found my behaviour towards them unacceptable" and Hipkins said she would receive workplace coaching.
Last Monday, Hipkins told reporters he considered the matter closed.
"Kiri gave me some assurances that she feels well, she's in a good space to come back to work, and certainly the conversations I've had with her over the last week or so, the last few days, give me confidence in that."
Speaking to reporters on Tuesday, Allan acknowledged she had gone through "a bit of a rough time".
"I've struggled with my mental health for a good part of my adult life. That's something I try not to shy away from."


---