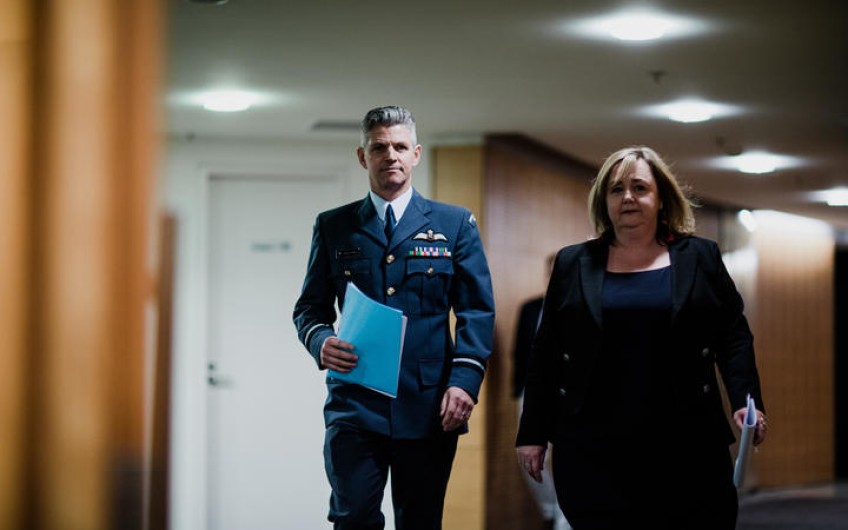 Isolation facilities: 'We are now close to exhausting our nationwide capacity' - Megan Woods
Jul 22, 2020
---
The minister in charge of managed isolation facilities, Megan Woods, says New Zealand is close to exhausting its nationwide capacity at isolation facilities.
Woods says Dunedin has been ruled out at this stage, along with Invercargill and Queenstown, as a place to house people in isolation.
She said a system allocating people to accommodation is being worked on and work is progressing in this area, expected to be available next month.
The exemptions process for people leaving isolation early is now operational, with seven people being granted these in the past week, she said.
There are 32 current isolation facilities.
"We are now close to exhausting our nationwide capacity," Webb said.
Airlines will be provided with a 14 day rolling number of returnees.
An end to end transport and compliance system has been established, Webb said.
He said a new website and web app for people to apply for isolation exemptions is expected to go live in the next fortnight.
"We do recognise that there are some exceptional circumstances, but they are just that, exceptional," Woods said.
A health-based application form provides experts with a likely risk to the public. It also needs to be established whether or not there is an "exceptional circumstance".
Woods said if demand does increase, the criteria for exemption stays the same.
She said demand needs to be matched to the supply, not the other way around.
There also has to be headroom, she said, because sometimes flights can't make it to their destination or other issues come up.
She said a plane full of single travellers, for example, throw out the ratio of 1.3 people per room.
Webb said 32 facilities is about the maximum number of facilities that the government wants to deal with.
He said 138 people have inquired for an exemption release in the last wee, with the number of applications being around 50, and seven being granted.
They were largely medical in nature, he said.
"It's necessarily a high bar," Webb said.
Woods said hotel workers were the new frontline in the fight against Covid.
There are six-monthly contracts with the hotels.
Woods said they've looked at what other facilities may be available, but suggestions so far haven't met the health criteria like individual bathrooms.
"We continue to be open to options other than hotels."
Woods said no final decisions have been made about charging for the use of isolation facilities.
There are 600-900,000 New Zealanders who don't live in New Zealand.
"The only thing that would make a hotel not ideal, is it not fulfilling the health criteria."
No new cases of Covid-19
There are no new cases of Covid-19 in New Zealand today, the Ministry of Health has confirmed.
It has now been 82 days since the last case of Covid-19 was acquired locally from an unknown source.
In a statement, the Ministry of Health said there were no new recovered cases today, meaning the total number of active cases in the country remains as 27.
The Ministry also said there is no one in New Zealand receiving hospital-level care for Covid-19.
The total number of confirmed cases of Covid-19 remains at 1205.
Yesterday there were 2191 Covid-19 tests completed, bringing the total number of tests completed to date to 446,367.

---