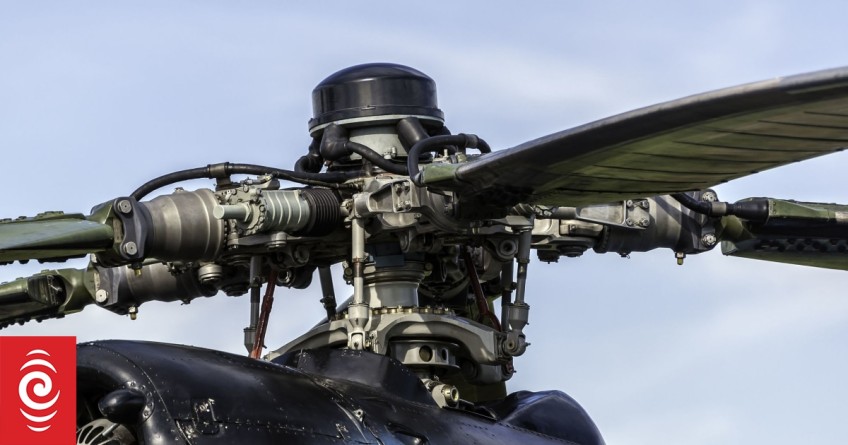 Investigation underway after helicopters nearly collide mid-air in Queenstown
Jan 23, 2023
---
An investigation is underway after two helicopters nearly collided mid-air at the Queenstown Airport last month, with one pilot taking evasive actions to avoid hitting the other.
The Transport Accident Investigation Commission has opened an inquiry into the December 27 incident after receiving notification from the Civil Aviation Authority earlier this month.
"The two helicopters got too close to each other during hover-taxi departure from the airport's southern apron area," the commission said in its inquiry update.
"The AS350 took evasive action to avoid colliding with the EC130."
The helicopters involved were a Eurocopter AS350 ZK-IDB and Eurocopter EC130 ZK-IUP.
The commission has also confirmed it will assist in an investigation into the fatal helicopter collision near the Seaworld Helipad on Australia's Gold Coast on 2 January, which killed four people and seriously injured three others.
Two New Zealand couples survived the mid-air crash.
The Australian Transport Safety Bureau has launched the investigation into the incident which involved two Eurocopter EC130 helicopters, VH-XKQ and VH-XH9.
"Following the mid-air collision, VH-XKQ collided with terrain, with four occupants fatally injured and three seriously injured," the commission said in its inquiry update.
"VH-XH9 sustained substantial damage and conducted a forced landing on the beach; six occupants were injured, one seriously."
The commission will act as a liaison for the New Zealand citizens involved in the crash and gather evidence from New Zealand-based organisations.


---