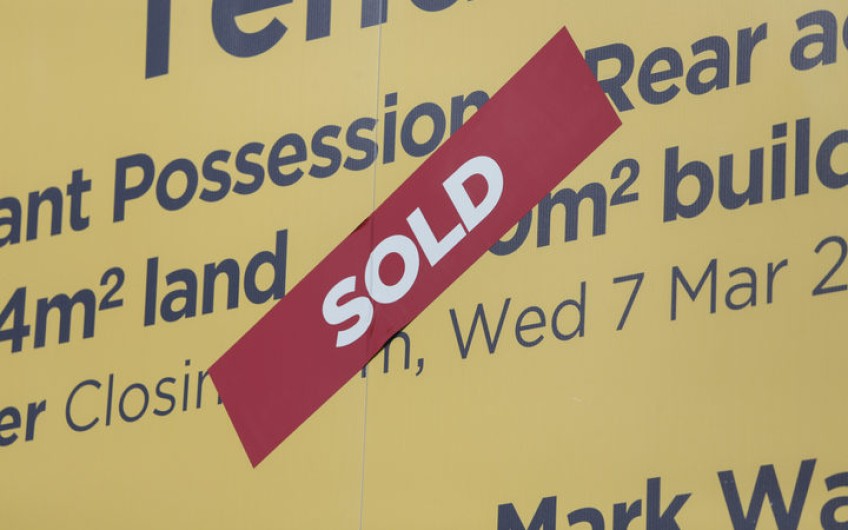 Housing markets mixed as Waikato, Wellington rises balance Auckland, Queenstown dips
Aug 07, 2019
---
Unaffordability in the priciest areas of Auckland and Queenstown is keeping house market values in those areas down, the latest QV house price index shows.
The latest QV house price index was little changed in the past three months to July at 0.1 percent, with growth of just 2.2 percent over the year.
The average national house value is $687,683 compared with nearly $1.2 million in Queenstown, or $303,611 in Invercargill, which had the lowest average value of the main centres.
"A key driver is affordability constraints - with high-value areas such as Auckland City having seen values increase by over 90 percent since the 2007 peak," QV general manager David Nagel said.
"The last month has seen a continuation of recent trends - sluggish value growth and low supply overall mixed in with pockets of strong growth."
Queenstown Lakes, which had been seeing strong growth and is the only area outside Auckland with average values over $1 million, also had values fall by 1.5 percent over the quarter which curbed the 12-month change to just a 0.7 percent increase.
The areas with the strongest value growth included the Bay of Plenty, Hutt Valley and Porirua.
Mr Nagel said the recent government policy changes on rental properties, including compulsory insulation, did not appear to be having a noticeable affect on the investor market.
"In fact, it's the first-home buyers who appear to remain busy, as they snap up properties particularly in the wider Wellington region," he said, adding that market conditions appeared to be stable with record low interest rates supporting buyer demand.
QV's statistics showed the wider Wellington region's average house prices were up 8.5 percent in the past 12 months largely thanks to increases outside the central city in Upper and Lower Hutt (15.9% and 10.8%) and Porirua (11.2%), compared to Auckland's 2.6 percent price fall with minor drops across the board.
"As per usual, as we emerge out of winter, we're expecting a slight increase in listings and sales volumes - although this won't have a substantial impact on market trends," Mr Nagel said.
Other stand-out increases over the past year included Ōtorohanga (+35.5%), South Waikato (+24.4%) Kawerau (+29.2%) and Whanganui (+21.7%).


---