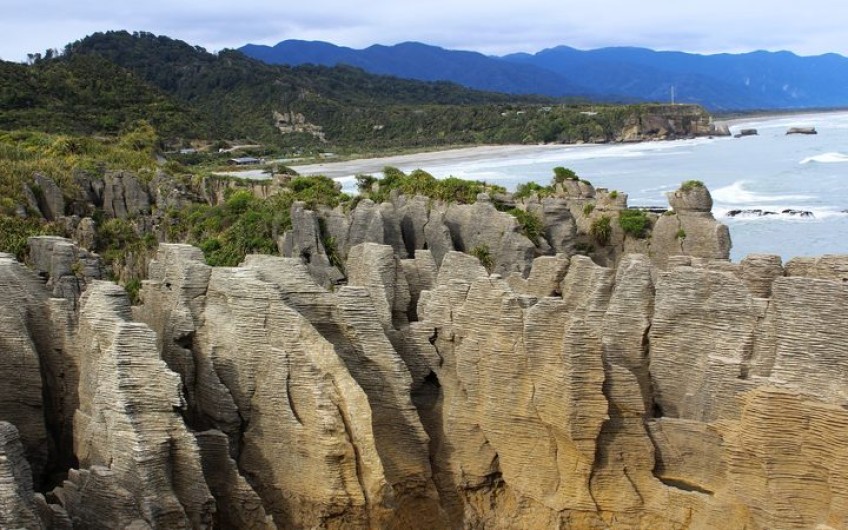 Govt's new tourism strategy to champion environment and regions
May 16, 2019
---
The government will play a more active role in the future of tourism through its newly-unveiled vision.
The New Zealand-Aotearoa Government Tourism Strategy was launched by Tourism Minister Kelvin Davis and Conservation Minister Eugenie Sage this morning.
The new strategy aims to tackle challenges of growth, including the lack of visitors travelling into the regions and inadequate infrastructure while sharing the benefits more widely.
Mr Davis said the strategy was designed to deliver benefits to New Zealanders through productive, sustainable and inclusive tourism growth.
Tourism is a vital part of New Zealand's ongoing success, supporting national and regional economies, creating jobs and allowing us to celebrate who we are," Mr Davis said.
The strategy outlines plans for more collaborations with industry, iwi, local government and across the tourism and conservation sectors.
It described its tourism goals as long-term and aspirational.
"As a steward, government looks across the whole tourism system to make sure that it is working effectively, and that the other participants have the incentives, information and capability to play their respective roles" it said.
The strategy set five outcomes to guide the new strategy: focusing on the growth wanted from tourism, protecting and carefully managing the environment, developing and promoting high-quality, authentic visitor experiences, receiving support from communities, and making sure growth is spread across the regions.
Mr Davis said the strategy also sought to build stronger partnerships with Maori tourism operators, iwi, hapu and tangata whenua.
Ministry of Business, Innovation and Employment tourism system and insights manager Richard Davies said the strategy recognised the pressures being placed on New Zealanders.
"It recognises that governments actually got a key role in the tourism system both as a steward of the system so we don't have to just be reactive to tourism," Mr Davies said.
"We can actually hold some levers that can, I guess, lead to better planning and produce better results for New Zealand. That's what it's all about at the end of the day."
Conservation Minister Eugenie Sage said tourism could be a champion for sustainability and restoring the environment.
New Zealand's natural and cultural heritage is at the core of our tourism industry and our national identity. We must build a sustainable visitor industry that protects and cherishes this heritage for future generations, Ms Sage said.
As visitor numbers rise we must ensure the tourism industry is part of the solution for our biggest conservation challenges, including climate change, the impact of pest species, and habitat loss and degradation."
The tourism industry released its strategy for the future earlier this week at TRENZ.

---