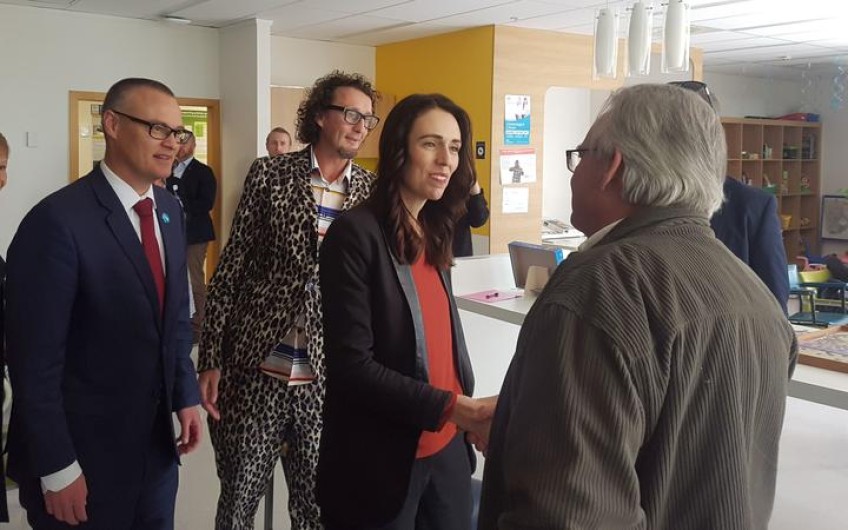 Government to establish a Cancer Control Agency and give Pharmac an extra $60m
Sep 01, 2019
---
The government announced today it will establish a national Cancer Control Agency by December this year.
It will also give the drug-buyer Pharmac an extra $20 million this year and a further $40m next year.
It says Pharmac has told it that will mean it can fund a range of new medicines, including several new cancer treatments.
Pharmac said it intends to fund new drugs for ovarian cancer, breast cancer and leukaemia.
Pharmac said it has reached a deal with drug firms for medicines to treat ovarian cancer, breast cancer and leukaemia.
The medicines are Lynparza for ovarian cancer, Faslodex for breast cancer, and Venclexta for chronic lymphatic leukaemia.
As well, it said it is proposing to make two long-acting contraceptives - Mirena and Jaydess - available to more people, and a meningococcal vaccine free for those in communal living such as university hostels and barracks.
The long-awaited announcement from Prime Minister Jacinda Ardern and her Health Minister, David Clark, follow increasing pressure on the coalition government over the last few months, and from patients buying their own medicines, for a plan to improve cancer care and survival.
The details announced today by Ms Ardern and Dr Clark are part of a Cancer Action Plan for 2019-2029.
Read the full plan (PDF: 1.6MB)
The Cancer Control Agency is to ensure consistent standards nationwide - designed to end "postcode care" for cancer.
Ms Ardern said it will strengthen the focus on prevention and screening, paving the way for fewer cancers and earlier detection.
The government is also promising to appoint a national director of Cancer Control and to create a single National Cancer Control Network.
This will be done by combining the four current regional cancer control networks, and is aimed at removing regional variations in care.
Cancer-specific quality performance indicators will also be developed to improve the equity of care.
Ms Ardern said the government will deliver the promised new agency by 1 December.
"Cancer care is woven into so much of the work that our public health service does, so while the agency will have its own chief executive, it makes sense for it to be housed within the Ministry of Health," Ms Ardern said.
A Dunedin-based public health physician and cancer epidemiologist, Diana Sarfati, has been appointed as the interim national director of Cancer Control, starting immediately. She has a six-month appointment.
Dr Clark said work on implementing the Cancer Action Plan will begin immediately but "there is an opportunity for the public and health professionals to provide feedback on the plan before it is finalised next year."
He added the plan unveiled today is a comprehensive, 10-year plan that covers the full spectrum of cancer control, from prevention and screening to treatment and palliative care. He added it will also look at workforce issues, research and data collection, all of which were critical to delivering successful services.
"In the end though, the plan's number one focus is improving outcomes for New Zealanders," Dr Clark said.
"We want to see fewer cancers, earlier detection and better treatment for everyone living with cancer."
The government added that Pharmac will speed up its processes of assessing and deciding whether to fund drugs from next year. It would do that by considering applications for funding at the same time as Medsafe assesses the safety of new medicines, rather than waiting until that work is complete, as it does currently.
The Cancer Society says the Cancer Action Plan is the biggest restructure in cancer since 2003.
It says it's a positive step towards a first-class system for all New Zealanders.
The society wants the government to make sure the final plan includes real targets and time-frames, and said the government and district health boards must be accountable for delivering on the goals in the plan.


---