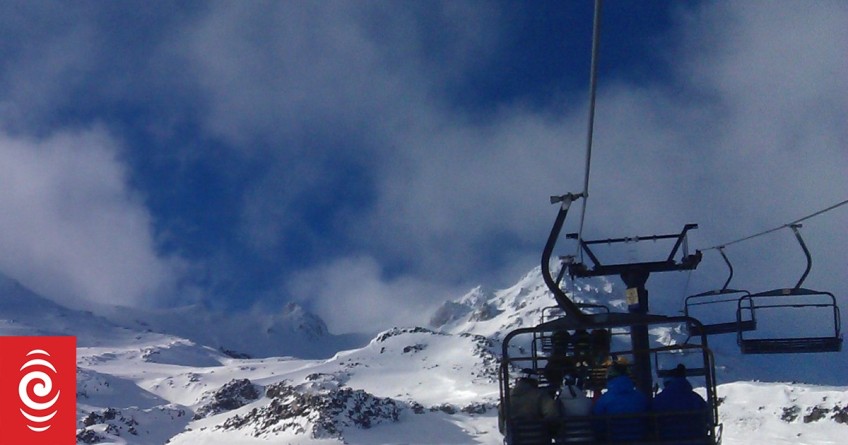 Government commits $5m for Ruapehu Alpine Lifts
Jun 26, 2023
---
The government has promised up to $5 million to the liquidators of Ruapehu Alpine Lifts to ensure the 2023 ski season can go ahead.
The company was officially put into liquidation last week, after a vote on who would take over the ski-fields ended in a stalemate.
Regional Development Minister Kiri Allan said the funding would allow time for the liquidators to decide who to sell the business and assets to.
The government was also considering a further expression of interest to take over ski operations on the mountain, from Te Ariki Tā Tumu Te Heuheu on behalf of Tūwharetoa, she said.
It added to the other two bids from Whakapapa Holdings and Pure Tūroa.
Last year the government said it would provide no further financial support, but Acting Prime Minister Carmel Sepluoni - speaking to media after the weekly Cabinet meeting with Chris Hipkins in China - said the government was stepping in now because nobody else would.
"It has been not the situation that we would want to be in but we certainly want to still provide access to New Zealanders," she said.
"We have to step in here because no one else will for the interim, but we are looking to find a longer-term solution."
It was to keep the place operating until a longer-term solution was found, and the money would not be going directly to life pass holders, Sepuloni said.
She suggested that with climate change likely affecting the mountain's viability as a ski field into the future, operators in the area would be considering changing tack.
"Obviously the first priority has to be mitigating the risk of climate change and doing everything we can but in the event that a situation, where they're changed, then how do we then use or access the taonga that are still there?
"Those lifts if you've been up not in the middle of winter but if you've been up when there's no snow, it's still a beautiful place to go and visit. So I think everyone that's in that siutation is probably rethinking where they pivot to and how they work with regards to the tourism sector."
Allan said Ruapehu was a very significant part of the economy in the central North Island, accounting for about $100m a year in GDP, about a 10th of the region's productivity.
"The final decision in relation to the sale is made by the liquidator," she said.
"The government is now considering the three bids for government support and I have asked MBIE to engage with the bidders to determine the best outcome for RAL's creditors, the Crown, the local economy and community."
Speaking from China, Prime Minister Chris Hipkins said: "Ruapehu's a big part of the central North island economy, particularly over winter, we have to recognise it's been a pretty tough couple of seasons for them.
"Over time we want to be able to work with ... potentially with a new operator, whoever that might be, to identify a future for Ruapehu that allows the ski fields to operate where there is snow, but also has a tourism offering that isn't just dependent on snow."
PwC liquidator John Fisk told Checkpoint the money would provide certainty to employees, the community and businesses in the area.
"What we can do is now give everyone confidence that there will be a season and we're looking forward to welcoming people on the mountain in the near future."
Fisk said this year's ski season was due to start at the beginning of July, subject to weather, and this would remain the case.
About 200 staff would begin training this week, with more as the season went on, he said.
"The business should trade relatively cash flow positive through the season but what this does is provides an underwrite as it were to give us confidence that if we do have a season like 2022 again then we will be able to ensure that all creditors were incur as liquidators do get paid on time in accordance with their terms."
Liquidators would meet with management in the morning, Fisk said.
Main image (RNZ): Skiers on a chairlift at Turoa ski field, on Ruapehu.


---