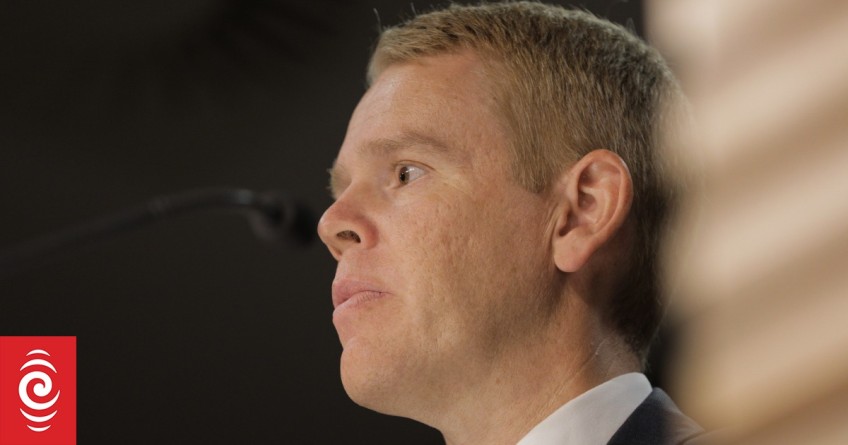 Government announces $50m cyclone support package
Feb 20, 2023
---
Prime Minister Chris Hipkins and Finance Minister Grant Robertson announced a $50 million support package to provide immediate relief for businesses hit by Cyclone Gabrielle, as well as the extension of the national state of emergency, a new cyclone recovery taskforce and related ministerial role.
The full extent of the cyclone damage is becoming clearer as transport, power and telecommunications connections are re-established.
"Ministers will finalise the distribution of this funding in the coming week, but this will include support to businesses to meet immediate costs and further assist with clean-up. We will coordinate the allocation of this funding with local business groups, iwi and local government in the affected regions," Robertson said.
"The government recognises the weather events are having an impact on people and businesses meeting their tax obligations, so we are taking a range of tax relief measures as well."
Tens of millions of dollars have already been put into cyclone recovery and support, including into Mayoral Relief Funds, Civil Defence payments, and a package for NGOs and community support groups, he said.
"I want to be very clear, this is an interim package and more support will follow as we get a better picture of the scale, cost and needs in the wake of this disaster," Hipkins said, "I would note that in responding to previous major disasters a rolling maul approach has had to be taken and this situation is no different."
Robertson said businesses would have different needs, the initial funding was aimed at providing cashflow they could access quickly. He said the possible need for a a long-term wage subsidy scheme would need to be assessed after this initial response.
An additional $250m has been ringfenced to top up the National Land Transport Fund's emergency budget to repair crucial road networks.
The $250m is a pre-commitment against Budget 2023, the $50m is as part of a between-budget contingency in funding the government already has.
Robertson said he expected it would ultimately cost in the billions of dollars.
"In terms of transport, the damage to highways and local roads in these two recent weather events has been massive. About 400km of our state highways are being worked on urgently through Tai Rāwhiti, Hawke's Bay and the central North Island to reopen safely," Hipkins said.
An exemption from the CCCFA requirements has also been extended to Gisborne, Hawke's Bay and Tararua - allowing banks and other lenders to quickly provide credit up to $10,000.
"While the full impacts of the cyclone continue to be assessed, it's clear that the damage is significant and on a scale not seen in New Zealand for at least a generation," Hipkins said.
"The required investment to reconnect our communities and future-proof our nation's infrastructure is going to be significant and it will require hard decisions and an all-of-government approach," he said.
"We won't shy away from those hard decisions and are working on a suite of measures to support New Zealanders by building back better, building back safer, and building back smarter."
The minister of immigration will progress his work to ensure skilled workers are able to come from overseas and work in affected regions, and ensure the wellbeing of and ongoing work for Recognised Seasonal Employees.
State of emergency extended, new cyclone taskforce and ministerial role
Ministers also agreed to extend the national state of emergency for another seven days.
"The declaration continues to apply to seven regions: Northland, Auckland Tai Rāwhiti, Bay of Plenty, Waikato, Hawke's Bay and Tararua ... meaning that they'll get all of the support on offer from a nationally supported recovery," Hipkins said.
A lead minister will be appointed for each of the affected regions.
"I'll finalise a list of lead ministers tonight and I'll be tasking them with reporting back, working with their communities within a week on the local recovery approach that's best going to meet the needs of their regions," Hipkins said.
A new cyclone recovery taskforce headed by Sir Brian Roche and with regional groups, modelled partly on a Queensland taskforce established after their floods, will be set up. Terms of reference for the taskforce will be made public in coming days.
A new Cabinet committee will be established to take decisions relevant to the recovery, chaired by Grant Robertson, who will also take on the new role of Cyclone Recovery Minister, with Barbara Edmonds appointed as an associate minister.
About 15,000 customers without power, 6517 unaccounted for
Hipkins said there were 11 people dead and 6517 people unaccounted for, although 4260 were okay and police continued to work to urgently reconcile the others.
About 15,000 customers are still without power - the bulk in Napier and Hastings. Hipkins said about 70 percent of Napier had been reconnected.
"Work continues to prioritise reconnecting the rest."
Council supplied drinking water in Hastings and Napier, and Northland is safe. Water supplies are safe in Wairoa, although there is a boil water notice. In Gisborne, the main treatment plant is operating, although there are still restrictions in place.
Where power supply to pumps remains a problem, bottled water or large water tanks are being supplied.
Fibre connections have been restored to all affected areas and is running at pre-cyclone capacity where the power is on.
Cell tower coverage is about 95 percent across the affected areas. Some are on a generator and able to support phone and text only.
"As power comes back on those towers will be able to be supported by fibre to provide data connections."
NEMA has provided 60 Starlink units in Hawke's Bay and Tai Rāwhiti, with 30 more in transit to Gisborne today.
The Defence Force has more than 950 people involved in the response, with multiple activities. The HMNZS Canterbury departs Lyttelton this evening and is expected to arrive in Napier on Tuesday, with supplies including bailey bridges, generators, gas bottles and emergency packs.


---