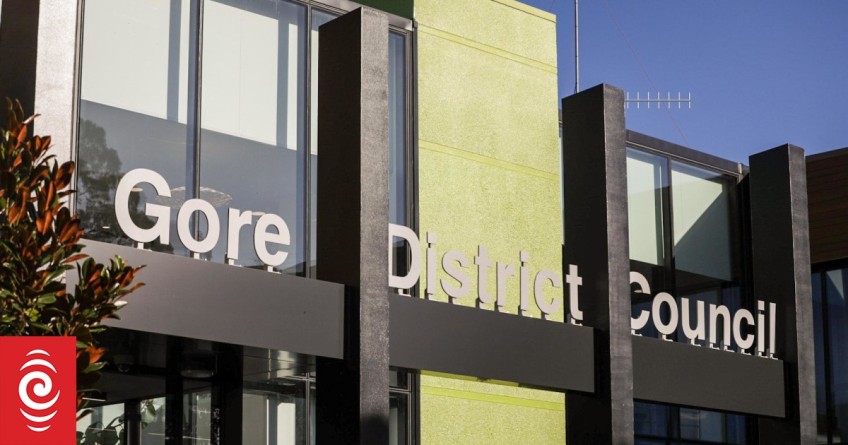 Gore District Council chief executive Stephen Parry resigns
Sep 04, 2023
---
Gore District Council's embattled chief executive Stephen Parry has resigned after more than two decades in the job.
It has been a fraught term for the local government stalwart ever since Ben Bell was elected as the district's mayor - the country's youngest ever at 23 - in last October's local elections.
Bell and Parry shared a frosty relationship, with RNZ revealing in March that the pair had not spoken in months and entered mediation in December, though the process quickly fell apart.
The stand-off culminated in a group of councillors calling on the 24-year-old mayor to resign, while a ratepayer started a petition calling for Parry to resign as chief executive in response.
A statement from the council released on 21 June said Bell and the councillors had apologised to Parry and agreed to work together going forward.
RNZ understands it followed mediation process with Bell and Parry absent from a council policy and regulatory committee meeting on 20 June along with senior councillors Richard McPhail and Stewart MacDonell.
RNZ also revealed last month the council had spent more than $11,000 on facilitation involving the councillors and mayor, in the hopes of restoring trust between the group.
Parry tendered his resignation on Friday and would leave the role at the end of October.
In a statement on behalf of the mayor and councillors, the intermediary for Parry and Bell appointed by the council in April - Councillor Richard McPhail - said the council was grateful to Parry for his work over the past 22 years.
"He has been a champion for Gore and its ratepayers and a senior figure on Southland's local government landscape," McPhail said in a statement.
"Steve has a wealth of knowledge and is well respected in local government circles."
During his time in local government, Parry served as president of Taituarā, when it was the Society of Local Government Managers, as well as the Australasian vice-president of ICMA, an international association for local government professionals.
The council said in an email to staff today, Parry expressed his pride in serving as chief executive and the culture that has been forged at the council.
"I leave with no regrets and a fair degree of excitement about what lies ahead," it said.
Parry planned to take time to reflect and set his priorities and challenges for 2024 and was looking forward to spending more time with his family, the council said.
Bell said the council was hopeful Parry would assist with the transition to a new chief executive.
"The process will take about six months, which means we will be looking to appoint an interim chief executive in due course," he said.
Recruitment for a chief executive would begin immediately.
RNZ requested interviews with Bell, Parry, McPhail and deputy mayor Keith Hovell, but was told there would be no further comment.


---