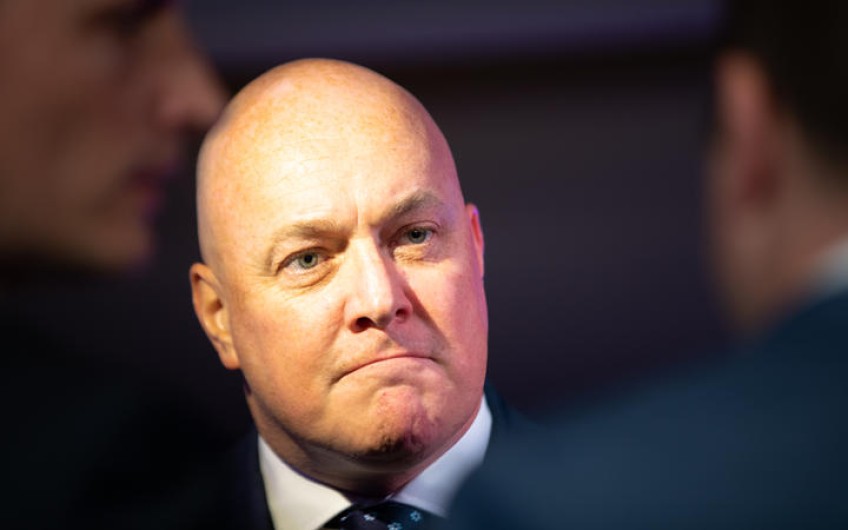 Former Air NZ boss Christopher Luxon to throw hat in ring to stand in Botany electorate
Oct 11, 2019
---
The National Party says it's looking forward to receiving former Air New Zealand chief executive Christopher Luxon's candidacy application.
Mr Luxon has confirmed he is going to put his hat in the ring to stand in the Botany electorate for National next year.
Mr Luxon sparked speculation about his political ambitions when he announced his resignation from the national carrier in June.
He told RNZ he would be putting his candidate nomination into the National Party for the electorate of Botany, and he "looked forward to the robust democratic selection process ahead with the local membership".
"Botany is an electorate I have a great affinity for and connection with having grown up in the area attending local primary, intermediate and high schools."
The next month he appeared in the One News Colmar Brunton Poll, with one percent saying they would like to see him as Prime Minister.
In a statement, a spokesperson for the party said: "National is proud to run a robust local democratic selection process for our candidates. We look forward to receiving Mr Luxon's candidate application for the Botany Electorate in due course."
The Botany seat is currently held by Jami-Lee Ross, who left National in explosive fashion last year, alleging leader Simon Bridges had illegally obscured campaign donation.
Mr Ross responded to the news, saying he welcomed a good, old-fashioned, grassroots campaign.
Mr Ross quit National in a firestorm of controversy last year, accusing Simon Bridges of electoral fraud - an allegation Mr Bridges strongly denies and which has been referred to the Serious Fraud Office.
He said he's spent 15 years serving the Botany community and he's happy to put his local credentials up.
"I've spent this year knocking on doors and asking constituents whether they want me to continue as their voice. The overwhelming response has been that they appreciate an experienced local person standing up for them," he said.
Mr Ross said he thinks National plans to use the Botany seat as a stepping stone for someone who could take on Prime Minister Jacinda Ardern in 2023.
He said such a move was "arrogant" and "cynical".
"While Botany people know they have in me someone who sits in the middle of both parties and will work with either side to advance local issues, others see themselves racing to Wellington to advance their own personal aspirations the day after an election," he said.
Mr Ross said Botany voters are astute and "will not be taken for granted in this way".
Mr Ross has held the seat since 2011, and in the 2017 election he won with a 12,839 majority, while National party won 60.8 percent of the party vote.

---