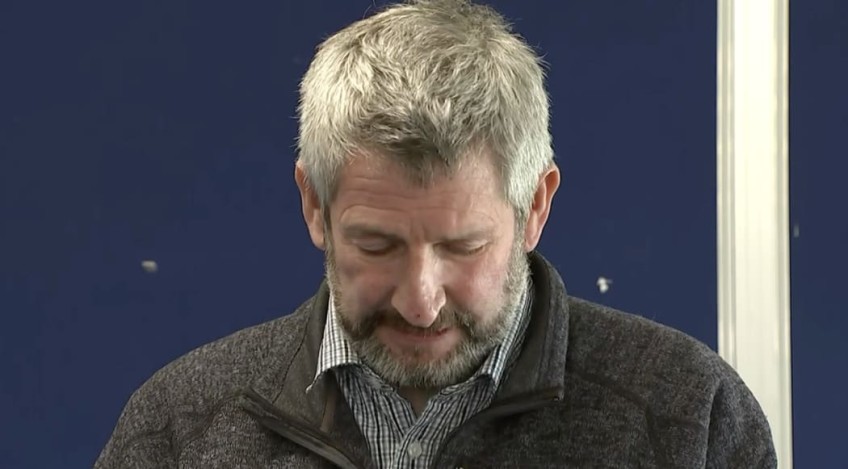 Five dead after Kaikōura whale collision capsize
Sep 10, 2022
---
Five people are dead after a boat with a group of bird enthusiasts on board capsized off Goose Bay in Kaikōura, police have confirmed.
The boat - which had 11 people on board from all around the country - overturned at about 10am this morning.
A rescue operation in the area has now been completed and five bodies have been recovered from inside the vessel.
Police are working to formally identify them.
Police said the boat overturned after a "collision", but could not confirm what it collided with.
Kaikōura mayor Craig Mackle earlier said he believed the boat had collided with a whale.
"We have an upturned boat tipped over by a whale from what we can understand, come up from underneath.
"We've shut the harbour down so that they can carry on working."
He said it was unlikely a log would cause the craft to capsize as it would punch a hole in the hull, rather than overturn it.
"This is a tragic event that affects many lives, not least of all families and loved ones," Mackle said at a press conference this evening.
"Our heartfelt sorrow and condolences to you all.
"I would like to thank everyone involved in the rescue and the recovery. Being able to bring everyone home is the best result in such a terrible circumstance."
Police said they were still trying to determine the cause, and could not comment on if a whale was responsible for certain.
"Whales are resident here, and yes, they do" come into the harbour, Mackle said.
RNZ understands one of the six people rescued from the boat was the skipper.
Richard Hill from Cods and Crays fish and chip shop said he has worked with the skipper on the boat before.
"He's a very safe man, there's no way he'd take any risks.
"So there's just got to be something sort of a freak of nature, I would have thought.
"A very sad day for Kaikōura really, just a shock."
Hill said the community of 2000 is reeling.
Mackle said the boat had a group of women aged over 50 on board, and that there were calm seas with no waves.
Video on social media shows the boat flipped upside down, with passengers sitting on top.
Whales common in area
Kaikōura's Whale Watch company has had recent close encounters with humpback whales in the area.
A post on social media shows two humpback whales getting unusually close to one of its boats last week.
The tourism company said normally, their vessels stay 50m away from the whales, but two of the animals took a great interest in a boat and came within a few metres.
The skipper turned off the engines but it took 40 minutes before it was safe to move away from the whales.
A Maritime New Zealand inspector is also travelling in from Christchurch to help with the investigation.

---