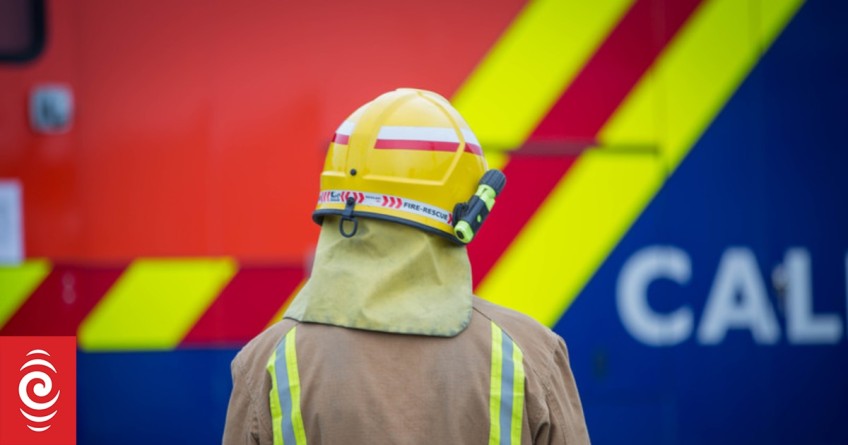 Fire kills 50,000 chickens at Waikato farm
Feb 06, 2023
---
The fire at an egg-laying farm in the Waikato region killed 50,000 chickens this morning.
The fire started at 7.20am at a Zeagold Nutrition farm in Orini and took hold in two of the 12 barn layer sheds.
Chief executive John McKay said all 12 staff members on site were safe and unharmed.
Ten emergency vehicles were at the site and managed to contain the fire. Some units were remaining on site to dampen down any hot spots, McKay said.
"At this stage we still have to assess the full extent of the damage, but it was not as extensive as initially reported, with only two sheds affected.
"We will know more when we have access to the full site. We would like to thank Fire and Emergency NZ for their quick response and great efforts today."
McKay said the cause of the fire was yet to be determined and at this stage the focus was on the welfare of the company's hens which survived.
The business was "devastated" to lose so many chickens, he said.
The country has been experiencing a nationwide shortage of eggs this year.
It's the end result of a few different things: a 10-year transition away from battery cages; the decision by the big supermarket chains to go completely cage-free; and supply chain issues borne of the pandemic and the war in Ukraine.
At the moment, New Zealand's chicken population is about 400,000 short to meet demand.
Egg Producers Federation executive director Michael Brooks said, although the Waikato fire certainly added to the egg shortage in New Zealand, consumers should not be affected.
The country had more than 3 million birds and the impact of the incident would not reach the wider industry, he said.
Note: An original version of this story said 75,000 birds were killed - the operator has since updated this figure.


---