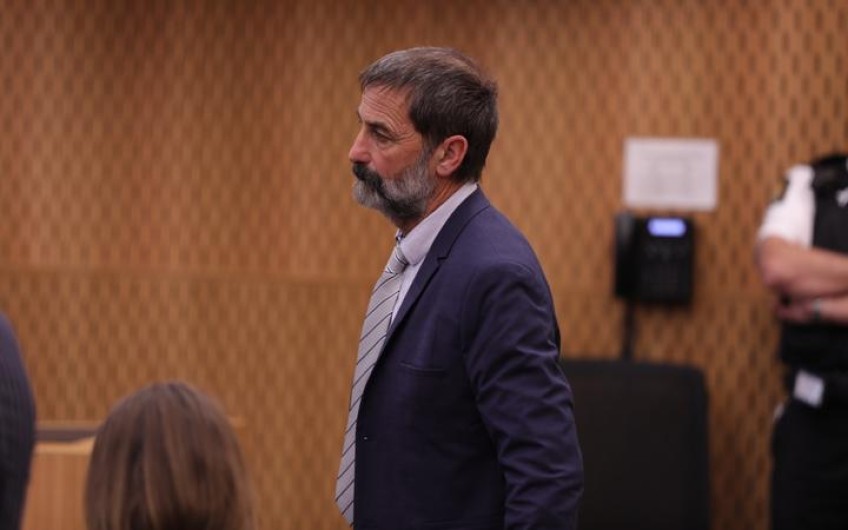 Fines handed down over helicopter crash that killed seven
May 18, 2019
---
Fines have been handed down in the Christchurch District Court over one of the country's worst helicopter crashes in recent times.
All seven of those on board the single-engine Squirrel helicopter died when it plunged in to a deep crevasse on Fox Glacier in 2015.
They included 28-year-old pilot, Mitch Gameren and six tourists.
Then owner of Queenstown based Alpine Adventures, James Patrick Scott and the company in charge of quality assurance, Aviation Manuel Development Limited, owned by Barry Waterland, had already pleaded guilty to breaches of the Health and Safety in Employment Act.
Today Scott was fined $64,000.
Waterland's company was found to have no assets and avoided a fine due to its inability to pay.
At one stage Scott was called forward by judge Kevin Phillips and asked if he had anything to say to the families of the victims who had packed the gallery and appeared via a video link from many places overseas.
He turned and told them he was sorry.
In his victim impact statement, the brother of pilot Mitch Gameren, Brett Gameren, told the court his death had left a gap in his life and that of his family.
"It just feels like we are not complete without him. We will go through the rest of our lives feeling robbed of these memories that we would have been able to build.
"Whether that would have been Mitch getting married and having children or generally just having a fantastic life as we all thought he would ... we are proud of you, you were a human that we all strive to be, loving, caring, passionate, strong and determined and we will love you forever."
Among the passengers who died in the crash were Brits Nigel and Cynthia Charlton.
A friend of Nigel Charlton's family read a statement on behalf of his brother Clive.
"The shock and loss the family initially experienced has been compounded by the length of time it has taken to get to the court hearing today. Three and a half years. Until there was an agreed summary of the facts and a guilty plea entered, we the family had virtually no information at all about the events leading up to the accident, we just didn't know what had happened."
Before sentencing, the lawyer for the Civil Aviation Authority, Stephanie Bishop, said the only training the pilot Mitch Gameren received was from somebody not qualified to provide that training.
The Transport Accident Investigation Commission has yet to release its report in to why the crash occurred.
Scott's lawyer, Garth Galloway, made the point that none of the failings dealt with in the charges caused the crash to occur.
Before today, Scott had already paid $870,000 in reparations to the seven families and today said he was happy to meet with them any time.
The Transport Accident Investigation Commission had given no timeframe for when it would release its report in to what caused the crash.
Main Image: James Scott, owner of Fox & Franz Heliservices. Photo: RNZ / Simon Rogers


---