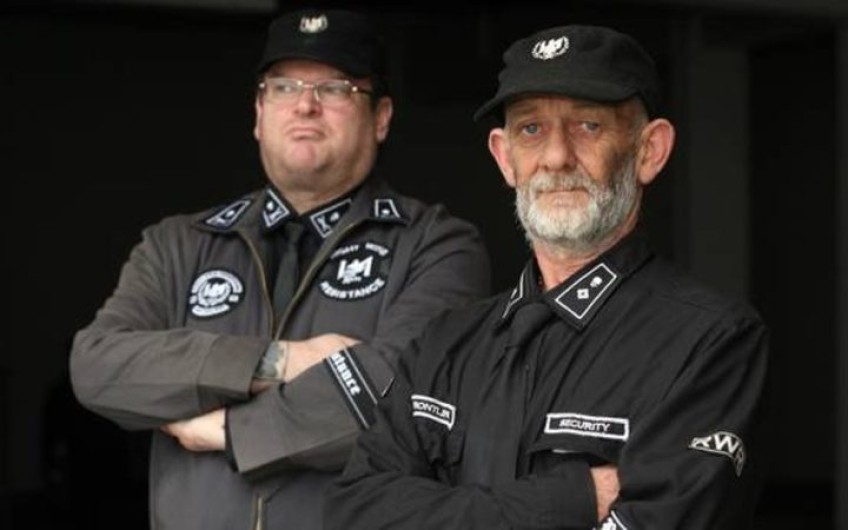 Far right groups dispersing after mosque attacks - ex-leader Kyle Chapman
Mar 27, 2019
---
Far right, white nationalist, and neo-Nazi groups have shut up shop and their members and supporters have gone into hiding because of the strong reaction to the Christchurch shootings, a former leader says.
Kyle Chapman used to head the far-right National Front, Right Wing Resistance, and Survive groups, and said the Christchurch terror attacks and the backlash that had followed had the far right running scared and they had all but disappeared.
Far right websites and Facebook pages have shut down, Twitter feeds have been sanitised and groups closed.
"There are pretty much no groups left," he said.
He said the leader of the National Front, of which he was once a prominent member, had called him to say the group was closing, and another Wellington-based group - the Dominion Movement - which put up stickers in streets near Parliament in January, has locked off its web site and people associated with it were not returning messages.
"Alt-right people can never last through bad media. As soon as a bit of bad media starts they always do a runner," Mr Chapman said.
He drew a distinction between alt-right supporters and groups, and the "old" far right such as his own former groups, saying alt-right followers were not true nationalists but worried about immigration, the future of the "white race" and were often backed by conservative Christians.
He said the old far right neo-Nazi groups such as the National Front were more akin to gangs, providing a pressure release for the disaffected and uneducated but posing little threat.
"All the people that were in groups are just going to individualise and they're just going to become internet warriors and they're going to avoid all public stuff," he said.
Mr Chapman said he had fallen out with leaders of the groups he used to belong to, and he had turned his back on such politics after realising that it did not matter, was "a complete waste of time" and he was only interested in his family and "spiritual stuff".
The 47-year old lives in Christchurch and said he had attended commemoration services for the shootings victims, had Muslim friends, and had spoken at one of the mosques.
"I told them I hope they find peace and love and kindness, and I hope that they knew I had no ill feeling towards them and nothing to do with it, and they accepted that straight away."
Main Image: Kyle Chapman (left) and Vaughan Tocker of the Right Wing Resistance Movement. Mr Chapman left after a falling out with the group. Photo: RNZ /SUPPLIED

---