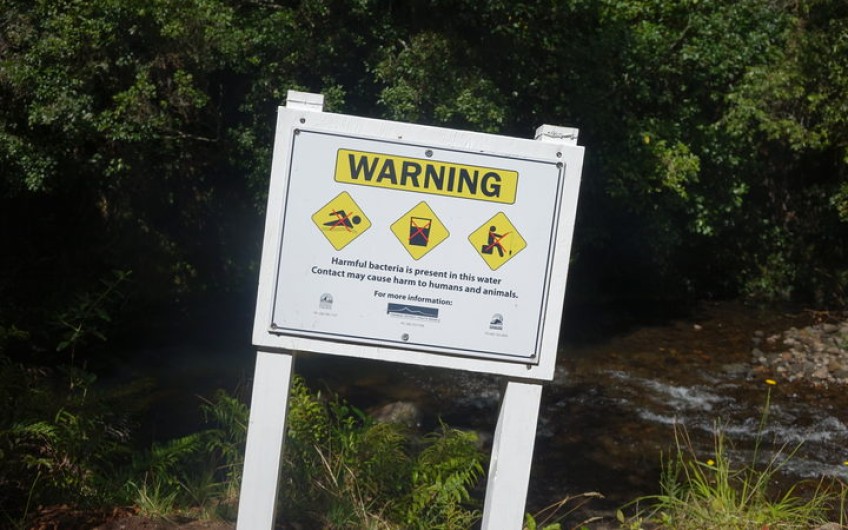 E coli closes popular Taranaki swimming holes
Jan 11, 2019
---
People are being advised to stay out of the water at two popular swimming spots in Taranaki because of elevated E coli levels.
The Stratford District Council has put up signs advising contact with the water at Patea River swimming holes in King Edward Park and Windsor Park may be harmful to humans and animals.
The swimming holes were also closed for an extended period last summer.
Taranaki Regional Council found the contamination was due to cow effluent but the source was never tracked down.
The regional council is also warning swimmers and dogs to stay out of Waiwhakaiho River swimming holes at Merrilands Domain in New Plymouth, where an E coli recording of 823 parts per 100ml has been recorded.
Other Taranaki sights with warnings in place include the mouth of Te Henui Stream and the Waiwhakaiho River mouth in New Plymouth and Lake Rotokare inland of Eltham.


---