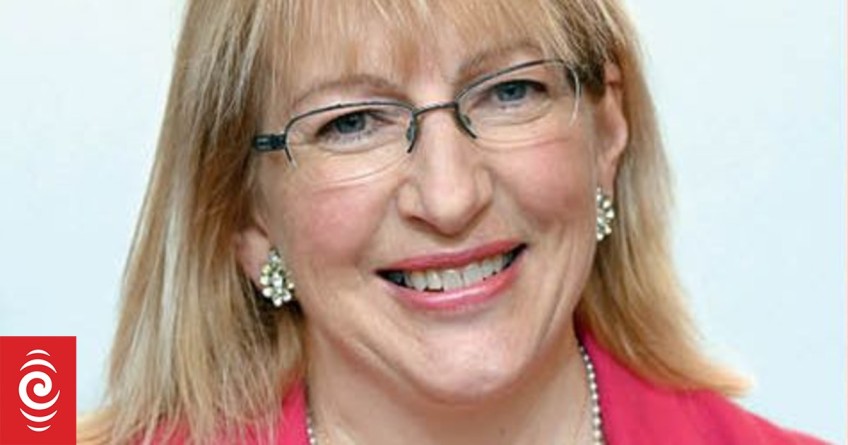 Dunedin ratepayers shocked by resignation of deputy mayor
Sep 13, 2023
---
Dunedin ratepayers are shocked by the resignation of deputy mayor Sophie Barker, who said it was untenable to stay in the role.
For her, the last straw was the breach of a confidential council meeting last month, but she said the pressure had been building following a series of breaches by mayor Jules Radich during off-the-cuff interviews.
Late last week, she and councillor Jim O'Malley filed a code of conduct complaint against the mayor.
In her letter of resignation, she said it would be difficult to maintain a working relationship with the mayor, especially after her complaint, but she was staying on as councillor.
It had been coming to a head after Radich called a racist outburst against a worker at a pub by Strath Taieri Community Board chairperson Barry Williams "a relatively minor thing", saying he was confident he could continue to do the job during an interview with RNZ.
Only a day before, he had censured Williams and invited him to resign following a council vote.
Radich has since apologised for his off-the-cuff remarks, but it appears the damage was already done.
Barker said it was hard to imagine that these comments had not undermined the integrity of the council. O'Malley said her resignation was partly in response to their complaint.
"The issue is that the deputy mayor's position is often ceremonial. But they have to step in for the mayor quite often and therefore they need to be well-aligned with the mayor, and councillor Barker had basically come to the position that she could no longer maintain that alignment."
He would not go into too much detail about the complaint.
"Largely the complaint was about comments being made during or after an investigation, so I want to make sure that we don't walk into the same trap.
"But it's effectively around process, so we're required under our code of conduct to protect any confidentiality of any meeting we've gone into, and we're also required to uphold council's positions once they've been made."
Radich has confirmed Cherry Lucas as his new deputy, saying she has both the experience and skills to do the job.
"Councillor Lucas is well-respected and has an impressive background in accounting and senior management," Radich said.
"I would like to thank councillor Barker for her service as deputy mayor. I have found her to be an enthusiastic and hardworking contributor to the duties of the Office of the Mayor. I respect councillor Barker's decision to step aside and relinquish the role.
"I know her strong advocacy for our wonderful city will continue as she remains a dedicated Dunedin City councillor."
Most councillors declined to comment when approached before the meeting.
In a statement, councillor Andrew Whiley described Barker as an extremely hardworking deputy mayor, saying he fully understood her decision to step down and acknowledged the reason for the complaint.
Otago Peninsula Community Board chairperson Paul Pope was shocked by the resignation, saying it was unfortunately timed.
"Given we're just about to go into a national election, this council is not even a year old, we've come through Covid, we've got a lot of people in the community that are struggling from a whole range of reasons including our economy and the cost of living, and we really need some strong leadership across all different facets of councils and boards and government."
He hoped it could have been resolved a different way.
"Surely there had to be options for talking those things through before we get to this stage. I know I can understand councillor Barker's resigned on a point of - I guess - on a point of principle. But it's kind of thin, in way - it's a little hasty."
Out on the streets, Dunedin ratepayers were shocked about the decision. Ian said he wanted the councillors to sort out their differences.
"Obviously, there's a process they have to go through. But I just wish they could stop their bickering and get on with doing their jobs as council members and moving our city forward."
Another resident, who did not want to be named, wanted to find out more.
"I would like to explore the 'untenable'. I would like to hope that we had a chance to find out what's involved in that in a way we could be constructive about it, cos it's such a major step. I fully respect her choosing to do that, she's probably got her own personal reasons.
"But as a ratepayer and Dunedinite, I'd like to know more about it."
Surprise was a common theme among ratepayers
"I wasn't expecting the fallout from that episode with the Strath Taieri chairman to take down the deputy mayor, or she decided to resign because of it. So I don't know what else is going on, but I was pretty shocked.
Williams was expected to address the complaint against him during their next meeting on Thursday.
As for the complaint against the mayor, O'Malley said he expected it would go to an investigator later this week.
The Dunedin City Council confirmed the complaint had been received.
"Under the council's code of conduct, the chief executive is required to forward the complaint to an independent investigator, who conducts a preliminary assessment to determine whether a material breach has occurred and if a full investigation is required. If it is, a report to council will follow.
"We are still working through the process to appoint an independent investigator."
Main image (RNZ/Supplied): Dunedin City councillor Sophie Barker.


---