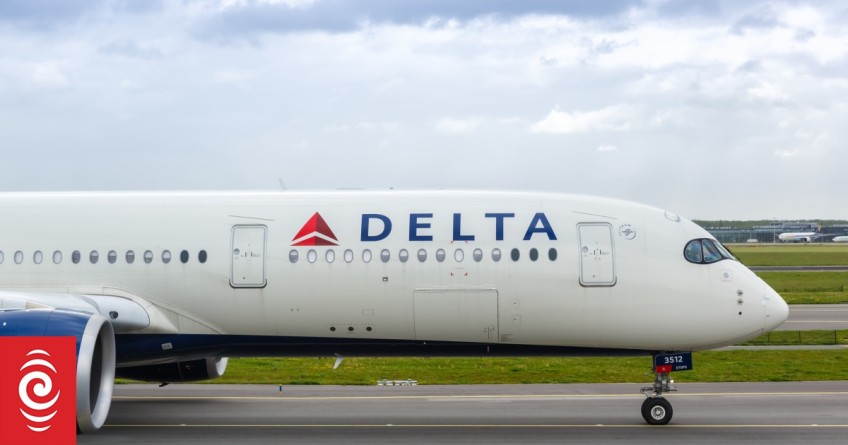 Delta brings competition to Air NZ Auckland-LA route
Jan 21, 2023
---
Delta will debut a Los Angeles-Auckland service in October, bringing much-needed competition to the route.
The airline will operate daily flights from October 28 using an Airbus A350-900 aircraft, it announced today.
The giant US carrier will take on Air New Zealand as the only airline flying the Auckland-Los Angeles route non-stop, although there are some indirect services through the Pacific. Passengers have complained of high prices on the Los Angeles route and Delta becomes the only US airline on the routes.
American Airlines didn't reinstate the Auckland-Los Angeles services it ran before the pandemic.
Delta will have more than 1750 weekly flights to 85 destinations around the globe this northern summer and has just been named the most punctual airline in the US.
"With brand-new flights this year to cities like Auckland, Geneva and London-Gatwick, we're giving customers more options to enjoy the premium experience and elevated hospitality they have come to know and expect from us," said Joe Esposito, Delta's senior vice president of network planning.
Delta operates more than 150 daily flights from Los Angeles to 53 destinations across the globe as the airport's leading premium global carrier.
"LAX continues to grow its global network of destinations that are connecting Angelenos to every corner of the globe, and Delta's addition of nonstop service from Los Angeles to New Zealand is in lockstep with the airline's commitment to expand and improve service to our region," said Justin Erbacci, chief executive officer of Los Angeles World Airports.
Delta offers connections to 45 cities in the Americas through Los Angeles.
Auckland Airport's chief executive, Carrie Hurihanganui, said Delta's announcement was a wonderful way to start the year.
"Los Angeles has always been a popular choice for Kiwi travellers, either heading to experience the best of California, or to destinations across the United States and beyond. It's also real a vote of confidence in New Zealand as a high-quality travel and tourism destination. ''
North America is the country's second largest inbound market, after Australia.
The airline says on flights between Auckland and LAX, customers have a choice of three cabin types from economy to a business class offering with a lie-flat seat.
For the second year in a row, Delta earned a top Cirium award for global operational excellence. The award reflects Delta's operational complexity, and the exemplary work of Delta people to achieve on-time performance while limiting the impact of disruption to its customers.
Delta was the most on-time North American airline in 2022. Of Delta's 1,004,684 flights last year tracked by Cirium, 83.63 per cent arrived on time, Cirium reported.
Delta has more than 90,000 staff and has more than 4000 daily flights to more than 275 destinations on six continents. It flies 200 million customers a year.
The entry of Delta to the Los Angeles route will follow head-to head competition on another of Air NZ's prized services: Auckland to New York. Qantas has announced plans to start flying that route from the middle of the year.
And more capacity is being added to mainland China routes now that country has eased Covid-19 restrictions. It is expected that by April 50 percent of pre-pandemic capacity will be re-instated. Flights to, and through China, on carriers China Southern and China Eastern will further increase competition on longhaul routes and put downward pressure on fares.

---