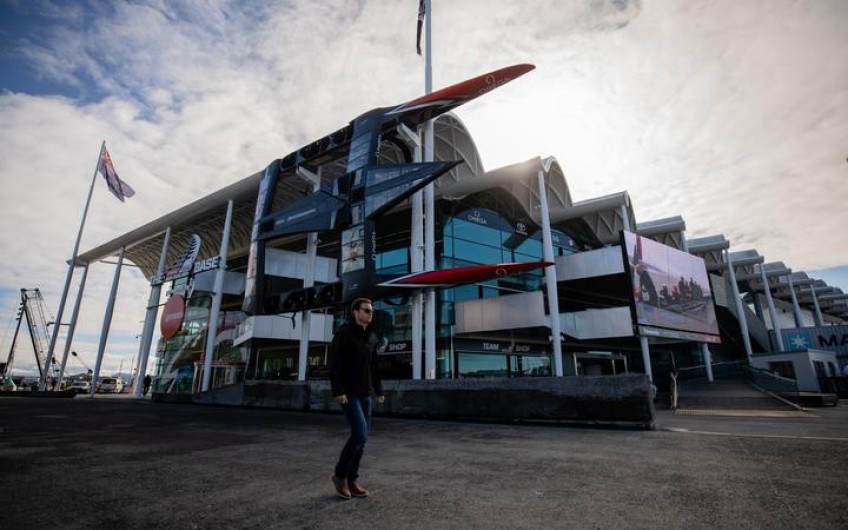 Dalton: Team NZ's behaviour is above board but 'money is gone'
Jul 02, 2020
---
The Team New Zealand boss is defending the syndicate's handling of public funds in the face of claims of financial mismanagement that have led to an international police probe and an MBIE inquiry.
Police are now involved in the fast-moving scandal swirling around Team New Zealand and its events arm, America's Cup Events.
Investigators are working with overseas authorities to find out more about an alleged Hungarian bank account scam that targeted the sailing syndicate.
Team New Zealand boss Grant Dalton is continuing to reject claims of financial minsmanagement and how public funds have been used.
Dalton told Checkpoint he is confident in how Team New Zealand has conducted itself.
"Absolutely and I think the proof of that will be slowly - or not even that slowly - quickly as we dispel that with every question we've been asked..."
The claims from an unnamed contractor relate to concerns around finances and how they are managed. They have prompted an investigation by the Ministry of Business, Innovation and Employment.
Central to the claims is an alleged fraud involving money being deposited into the Hungarian bank account.
Dalton though said that Team New Zealand has fallen victim to a scam.
"[In] November last year a sum of money was paid to a legitimate contractor who's involved heavily with the TV production in Europe to a non-legitimate bank account.
"Now why the two things are important be it the money is gone is that let's call them the informants - one of them was the guy who pushes the button that sends the money and it's a duty of care if nothing else by accountants, particularly when the sum of money is that high .... but when you're in that sort of money you should check that the bank account is correct and it wasn't."
The police are also involved. Detective Inspector Bridget Doell said the report made to them related to a business email scam, and police liaison officers in Europe are working with the Hungarian authorities.
Team New Zealand is also defending the use of $3 million it says it got directly from MBIE.
It dismissed any suggestion the money was a loan and said it was for concept and design work for the new class of the yacht to be used in the cup events.
There had been an unrelated discussion about the prospect of a loan from the team's America's Cup Event company known as ACE to Team New Zealand, to alleviate cashflow but it never happened, it said.
Almost $250m in taxpayer and ratepayer money has gone into preparing for the 2021 competition.
Dalton is adamant neither Team New Zealand, nor its events arm have misused public money in any way.
He said the team will prove that is the case.
"I think it has to be proved because I can say that till the cows come home but until it's actually proved and we find the motive - I'm pretty focused on that I can assure you - I'll give those assurances but until you prove it perfectly for those people like MBIE, let's wait and see."
The Economic Development Minister Phil Twyford said he's been briefed about the claims regarding public funds.
"There's a review on the way. There are different claims. MBIE's trying to get to the bottom of it."
He said he was concerned about the situation and that was why MBIE was investigating.
Lawyers for the alleged informant told Checkpoint they had raised some matters with MBIE and wouldn't be commenting.
MBIE said it remains motivated to make the 36th America's Cup a successful event.


---