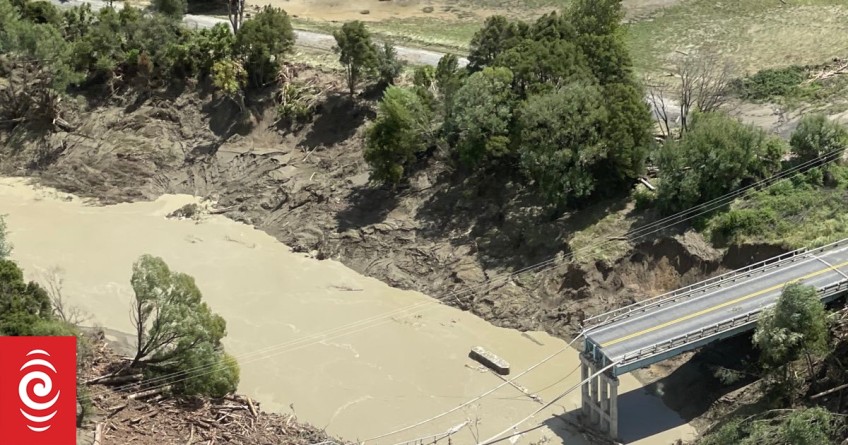 Worry builds after days without word from unreachable family and friends
Feb 16, 2023
---
With hundreds of reports of people being uncontactable in the aftermath of Cyclone Gabrielle, there are many more worried about their wellbeing.
By Wednesday, there were more than 1400 reports of people as uncontactable using the police 105 online reporting form, mostly in Hawke's Bay and Tairāwhiti.
Napier Mayor Kirsten Wise said many of those would be found when communication networks were restored.
"We are aware that there's people that have still not been able to contact loved ones," Wise said.
"I do want to reassure them that part of that will be due to the fact that we still have very intermittent cellphone and internet services."
But that does not make the wait much easier for those still waiting for news.
Local Facebook groups have posts from concerned family and friends asking for any information about people they are trying to reach since the cyclone hit.
A group 'HB Floods Lost Family & Friends' includes a post from a woman who says she is "at a loss of what to do" about her partner who got stuck in Napier just before the cyclone. "I don't know where he could be down there as I can't reach him."
Another says her family is desperately trying to find her aunty and uncle.
"My sister has checked all evacuation centres so really hoping someone knows of their whereabouts."
Many posts include threads with people sharing snippets of information, advice and prayers for news.
Pictures of people who have not been heard from range from newborn babies to the elderly, some of whom are said to be isolated from family.
There are lists of names of people who have been confirmed safe by community leaders checking in.
Many are trying to reassure those seeking information about people with pictures, videos or second-hand reports from places that have flooding but not of a catastrophic nature.
There has also been relief for those getting word that relatives are okay. Ed Train in Hawke's Bay was relieved to get a call from his family who are inaccessible on their Puketapu farm.
"My mum, my two younger brothers and my grandma who lives right next door. I just contacted them now since Monday, thanks to their neighbour who had a generator and Wi-Fi.
"They are doing okay and I'm just happy that they're safe."
Rescue efforts continue
On Thursday morning, Napier-based urban search and rescue (USAR) specialist Ken Cooper said people were still being rescued from their properties.
He told Morning Report he was going door to door yesterday and discovered people who had been stuck.
"We're finding people have moved to the roof voids of their properties, so we are still, at this moment, we are still rescuing people from their properties and there are a large number of people unaccounted for."
Fearing the worst
Authorities have suggested the death toll from the cyclone - which stood at five on Thursday afternoon - could climb further.
While police expected a large number of the reports to be the result of communication lines being down, they held "grave concerns" for several people missing in the Hawke's Bay and Tairāwhiti areas.
Among the missing is a woman who was swept away from her boyfriend from the property she was housesitting with her boyfriend in Eskdale.
The woman's boyfriend, who is in hospital after breaking his leg in the torrent, told his friend Maik Beekmans floodwaters ripped through the house at an "absolutely mad speed" early on Tuesday morning.
"We think he lost his girlfriend that night. She disappeared underwater. She disappeared under the house and she's been missing," Beekmans told RNZ.
Napier Mayor Kirsten Wise said people who had not heard from friends and family should contact the 105 police number.
Main image (East Coast MP Kiritapu Allan): A damaged bridge seen during a flight over Gisborne after Cyclone Gabrielle.


---