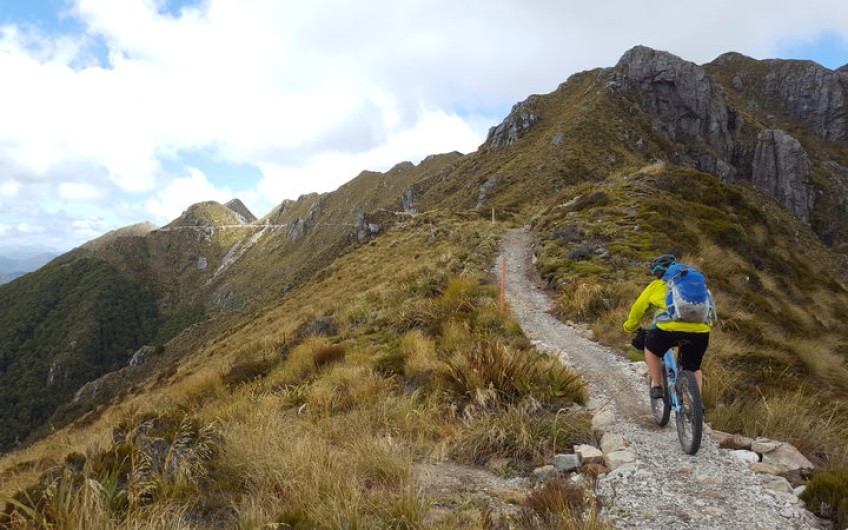 Cycle trails boom with 2 million trips last year
Apr 15, 2022
---
More New Zealanders have been parking the road trip plans and using pedal power instead.
The country's cycle trails are experiencing a boom in popularity with more than 2 million trips recorded across the 22 Great Rides in the year to June 2021.
Tourism Minister Stuart Nash said it was an increase of more than 200,000 trips annually or 10 percent growth in trail usage.
The trails not only benefited the health of cyclists and walkers, the tourism also boosted local economies, he said.
"Visitor spending attributed to the Great Rides cycle trails was $951 million in the year to June 2021, an increase of $226 million, or an impressive 31 percent growth in economic activity," he said.
"Cyclists and walkers are spending more on regional accommodation, food, beverage and hospitality providers, and associated tourism and leisure activities like transport or cultural events.
"Cycle trails are bringing a direct economic contribution to the regions."
The return of Australians provided a prime opportunity to develop cycle tourism, he said.
"An estimated 21 percent of adult Australians already participate in cycle tourism, while a further 13 percent are interested in a cycle holiday in the next two years.
"The potential Australian cycle tourism market totals around 6.9 million people."
Tourism Central Otago has extended its safe cycling campaign ahead of a busy Easter weekend on the trails.
The campaign was first launched in December with new videos launched this week.
The four new clips focus on being aware of weather, isolation and choosing the right trails for your skill level and rider group.
Tourism Central Otago general manager Dylan Rushbrook said it was expecting an incredibly busy Easter and school holidays on the trails.
"With that in mind, and based on feedback that some poor behaviour is being observed, we've identified additional key messages that will increase awareness of risks and highlight safe trail use practices.
"Being considerate is key to everyone having a great time. These safety messages are not just for a commercial operator's clients - they are for locals, friends, family and visitors too.
"The Otago region is lucky to have a choice of trails for all abilities. We really encourage people to choose a trail that fits their ability so that they enjoy their experience and don't end up in trouble and needing assistance."


---