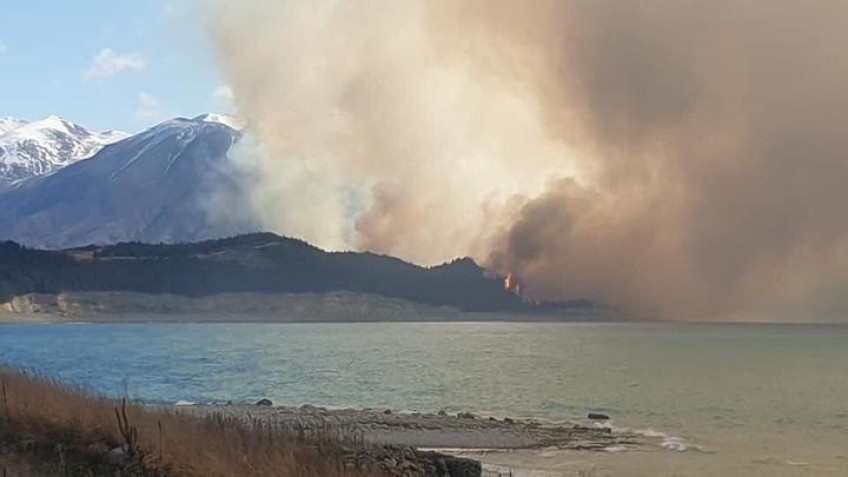 Crews battle Aoraki/Mt Cook fire for second day
Aug 31, 2020
---
A large fire in the Aoraki/Mt Cook area is believed to have been started by a hunter knocking over a camp stove, Fire and Emergency has confirmed.
The fire, by Lake Pukaki near Twizel, was reported just before lunchtime yesterday and had burnt through 2000 hectares of forestry and scrub by last night.
Three firefighting teams worked through the night to try to bring the blaze under control and to protect property.
The hunter received minor injuries trying to put out the fire and has been treated.
A plane will be used to survey the scene this morning to see if the fire has spread.
Helicopters and planes will be back in the air today to fight the fire.
The fire is about 5km from the town of Twizel and about 50km from Mount Cook Village.
Evacuations of people at Mount Cook Village and Glentanner were stopped yesterday for safety reasons, and some people remain cut off.
At least one property has been burned.
State Highway 80 and SH8 between Pukaki Canal Road and Tekapo Canal Road were closed this morning.
MetService has issued a strong wind warning for the area; advising warm northwest gales are forecast to be severe at times, with gusts reaching 130km/h.


---