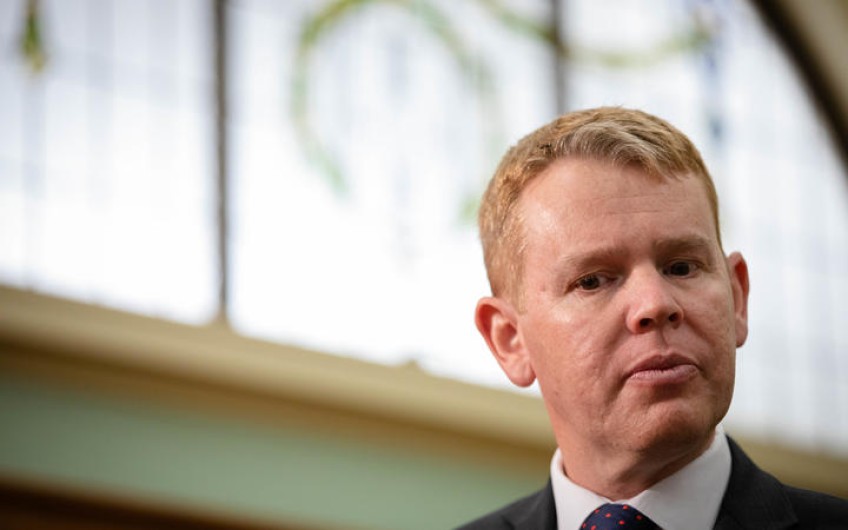 Covid: 'Self-isolation won't be forever' - Chris Hipkins
Feb 04, 2022
---
There could be significant rates of Covid-19 in the community once overseas New Zealanders can self-isolate at the end of the month, Covid-19 Response Minister Chris Hipkins says.
Returning New Zealanders will each be given three rapid antigen tests (RATs) on arrival and will be required to self-isolate for initially 10 days. That self-isolation duration will lower to seven days later in the year.
Hipkins says told Morning Report even if returnees were isolating in shared houses or apartments, there may be widespread community transmission anyway.
He said using MIQ facilities was not sustainable in the longer term.
"That was only ever intended to be a temporary measure. As we have much larger numbers of people coming into the country it wouldn't be possible to monitor every single one of those, and so we do have to acknowledge that we are moving to a different phase of our Covid response."
Hipkins could not confirm how or even if self-isolating returnees would be monitored for compliance.
"There are some hefty fines that can be issued, so the consequences of that should act as a disincentive to people breaking the rules."
There are fines of up to $12,000 for not complying with the isolation rules.
Hipkins did not rule out returnees uploading RAT results to an app as a form of surveillance and checks on the self-isolation system.
He said the government had not actively considered cell phone monitoring because it would be resource-intensive.
"But requiring people to report back their test result, particularly the final test result, that's certainly not something I would discount at this point."
"Self-isolation won't be something that we ask people to do forever. It is part of our transition around Covid. We don't know at this point... I wouldn't put a fixed date on when that might change, but in terms of the requirements of people arriving into the country, what happens with them will be aligned with what happens to what we ask of people who have Covid or are contacts of people who have Covid in the community."
Meanwhile, National Covid-19 spokesperson Chris Bishop told Morning Report the MIQ system no longer made sense, now the Omicron variant was in the community.
He said the next question would be whether returning New Zealanders needed to self-isolate for a week on their return.
"Tourism is not going to see much improvement until you get rid of those isolation requirements.
"I think the conversation is going to quickly turn into that, and potentially what you'd see is a progressive scale down of isolation may be down to three days and then may be eliminating it altogether."


---