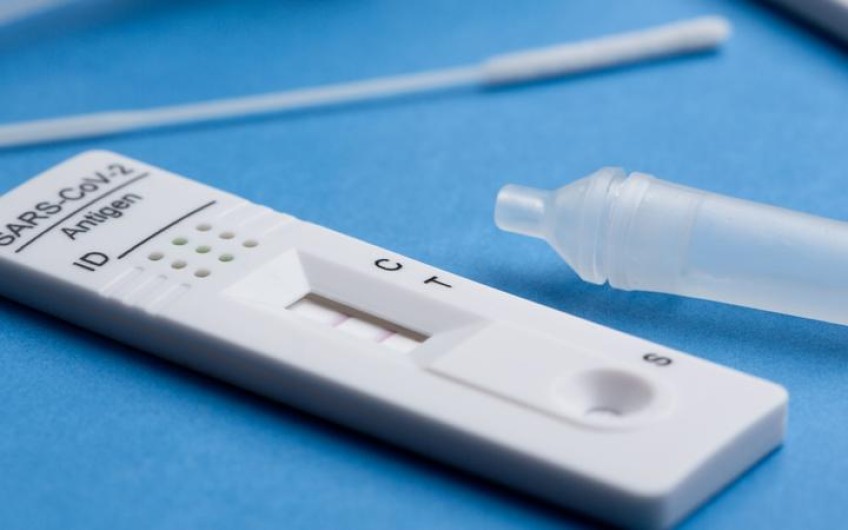 Covid cases drop in NZ and the south
Apr 24, 2022
---
There have been 5562 new community cases of Covid-19 reported in New Zealand today, the lowest in two months, with nine further deaths.
Today's case numbers are the lowest since 23 February, although the seven-day rolling average has risen to 8435 today from 8170 last Sunday.
In today's statement, the Ministry of Health said there were 490 people in hospital with the coronavirus, down slightly from 494 yesterday, including 20 in ICU, up from 15 yesterday.
The nine deaths reported today include people who have died over the past nine days and take the total number of publicly reported deaths of people with Covid-19 in New Zealand to 674.
One person was in their 50s, one in their 60s, one in their 70s, one in their 80s and five people were over 90. Four were male and five were female. One person was from the Auckland region, one from Waikato, two from Bay of Plenty, one from Lakes, one from Nelson-Marlborough and three from Canterbury.
Today's new cases were in the Northland (203), Auckland (1455), Waikato (365), Bay of Plenty (223), Lakes (85), Hawke's Bay (187), MidCentral (196), Whanganui (68), Taranaki (152), Tairāwhiti (50), Wairarapa (53), Capital and Coast (355), Hutt Valley (191), Nelson Marlborough (224), Canterbury (978), South Canterbury (128), Southern (666) and West Coast (81) DHBs.
There were also 44 cases identified at the border.
There have now been 881,481 confirmed cases of Covid-19 in New Zealand.
There were 7930 new cases of Covid-19 reported in the community yesterday and 19 new deaths, including two under nine years old.
The ministry also revealed yesterday that a person who has travelled from overseas to New Zealand has been confirmed as having the XE variant of Omicron - the first known detection of the variant in this country. There were no further cases of this variant reported today.


---