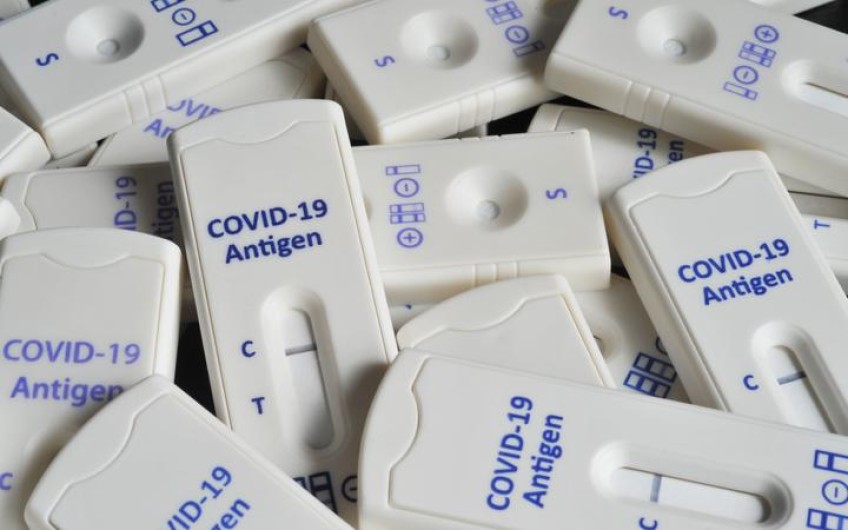 Thursday: 22 further deaths, 830 people in hospital, 1,212 southern cases
Mar 31, 2022
---
There have been 15,250 new cases of Covid-19 in the community and 22 more deaths reported in New Zealand today.
There are now 830 people in hospital, up from 817 yesterday, with 26 people in intensive care.
The 22 new deaths today include 15 females and seven males. One was from Northland, 10 were from the Auckland region, one was from Waikato, two were from Bay of Plenty, two were from the Lakes DHB, two were from the Wellington region, and four were from Canterbury.
Two were in their 50s, four were in their 60s, three were in their 70s, six in their 80s and seven were over 90.
There have now been 338 deaths of people in New Zealand with Covid-19. The Ministry said today that one previously reported death has been removed from total as it was reported twice.
Case numbers are continuing to decline, with today's seven day rolling average at 14,515, compared to 16,949 a week ago.
Auckland continues to have the most community cases with 2708 reported today, up slightly from yesterday's 2691. The Canterbury DHB has the second most cases with 2379, down from 2535 yesterday.
The rest of the cases were in the Northland (662), Waikato (1352), Bay of Plenty (825), Lakes (348), Hawke's Bay (917), MidCentral (812), Whanganui (360), Taranaki (608), Tairāwhiti (201), Wairarapa (146), Capital and Coast (1,009), Hutt Valley (587), Nelson Marlborough (729), South Canterbury (305), Southern (1212) and West Coast (77) DHBs.
Speaking at today's government update, Director-General of Health Dr Ashley Bloomfield said there was a different pattern in the main metro centres compared to the regions. In Auckland and Capital Coast and Hutt Valley DHBs the outbreak has gone up quite quickly and down again quite quickly, he said.
"We're seeing a different pattern in the regions where the outbreak develops more slowly and there is a more sustained peak. Good examples of this are in the Waikato and in the Southern District Health Board which covers not just Dunedin but the Otago and Southland areas."
Dr Bloomfield said the number of deaths per million people is now 59, but New Zealand still has the lowest cumulative death rate from Covid-19 of any OECD country.
Hospitalisations are declining, particularly in the Northern region, he said, and a pattern of generally lower hospitalisation rates was being seen out in the regions. Tairāwhiti has had the highest case rate in the country in the past two weeks but only ever had just a handful of hospitalisations.
Dr Bloomfield said the lower hospitalisation rates in some of the regions "was actually a little bit puzzling". He suspected the reasons differed across different regions.
There were also 48 cases reported at the border today.
Yesterday 15,918 cases were reported and 14 new deaths.
There has now been a total of 642,447 confirmed cases of Covid-19 in New Zealand.


---