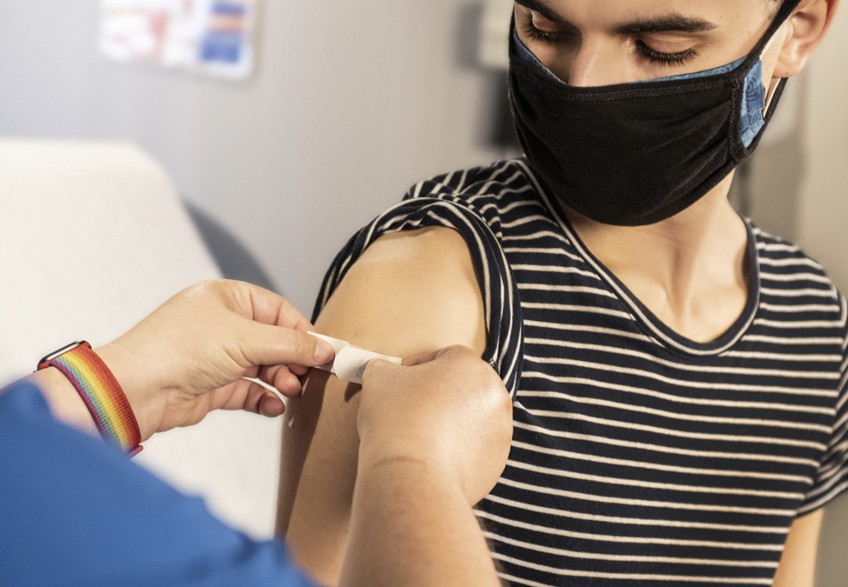 178 new community Covid cases - one death
Nov 25, 2021
---
There are 178 new community cases of Covid-19 in reported by the Ministry of Health today.
In a statement, the Ministry of Health said there were 77 people in hospital, including eight people in ICU.
It also reported the Covid-19-related death of a patient at Auckland City Hospital yesterday afternoon. The patient, who was in their late 50s, was admitted to Auckland City Hospital on 5 November.
"Our thoughts are with the patient's whānau and friends at this deeply sad time."
That brings the total number of deaths in the latest outbreak to 16.
There are also four new cases at the border today.
Of today's cases, 82 are yet to be linked.
There are two new community cases in Northland, 149 in Auckland, 16 in Waikato, nine in Bay of Plenty, one in the Lakes DHB and one in MidCentral.
There are no additional cases to report today in Wairarapa, Wellington Canterbury or Hawke's Bay, the ministry said.
Two previously reported community cases have been reclassified to 'not a case' and so the net increase is 176 community cases.
In Northland, one linked case in Whangārei and one unlinked case in Ruakaka.
The ministry said a pop up testing site is opening this afternoon at the Ruakaka Racecourse.
In Auckland, health staff are now supporting 4211 people to isolate at home around Auckland - this includes 1,172 cases, the ministry said.
In Waikato, eight of the 16 new cases are in Te Kūiti, five in Huntly and three in Kawhia. All cases are linked to known cases.
One case reported yesterday has now been confirmed as being in Piopio, south-west of Te Kūiti.
In the Bay of Plenty, the nine new cases are all in the Tauranga area.
Six of the cases are known close contacts and were already in isolation. Interviews with the remaining cases are underway to determine the source of their infection, the ministry said.
"A case announced yesterday in Eastern Bay of Plenty is self-isolating and being supported by Tuhoe Hauora."
The new case in the Lakes DHB is in Rotorua and in MidCentral the new case is in Pahīatu.
On vaccinations, there were 18,623 first and second vaccine doses administered yesterday. Of them, 6600 were first doses and 12,023 were second doses. To date, 92 percent of eligible people in New Zealand have had their first dose and 84 percent are fully vaccinated.
Meanwhile, as at 10.30am today, there were more than 1,890,000 requests for a My Vaccine Pass.
The ministry said the My Vaccine Pass 0800 number (0800 222 478) continues to receive an unprecedented volume of calls. On average it has been receiving 30,000 calls a day.
"We ask people to continue to be patient. There is plenty of time to get a pass, and if people can't get through immediately we ask they try again later. As of late yesterday, wait times were averaging less than 10 minutes for My Vaccine Pass."
They said face to face options would also be available soon.
There are 169 new locations of interest today.
There were 215 new community cases of Covid-19 reported in New Zealand yesterday; 181 in Auckland, 18 in Waikato, three in Northland and 12 in the Bay of Plenty.


---