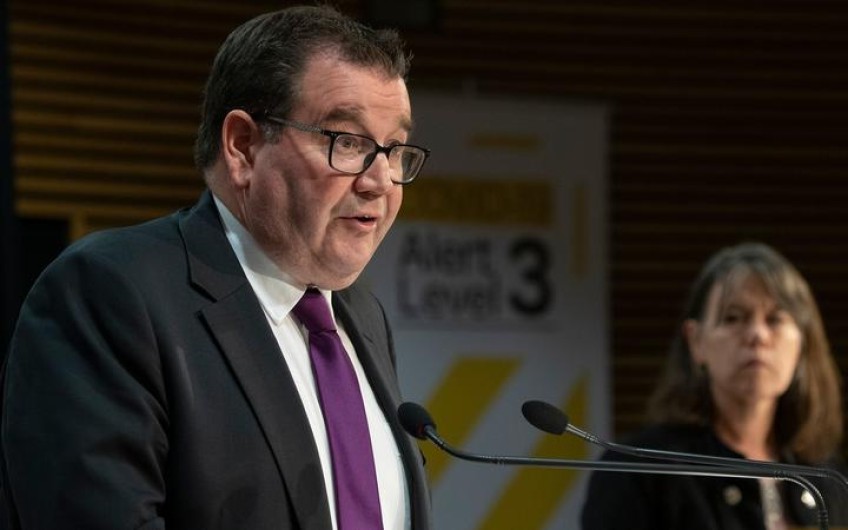 Covid-19 : Trans-Tasman bubble burst for another eight weeks
Sep 17, 2021
---
The trans-Tasman bubble is being suspended for a further eight weeks, the New Zealand government has confirmed today.
Deputy Prime Minister Grant Robertson and Director of Public Health Caroline McElnay are providing a media update on the current Covid-19 outbreak.
Watch the government's Covid-19 update here:
There were 11 new community cases reported today.
Speaking at today's briefing, Robertson said the suspension of quarantine-free travel would be reviewed in mid to late November.
In a statement, Covid-19 Response Minister Chris Hipkins said the decision had been brought forward to enable those in Australia access to the first tranche of about 3000 rooms in MIQ.
He also said Air NZ was working "at pace" to put on more flights from Australia from October.
Robertson said another red flight for emergency travel will also be made available.
He said the number of people who are vaccinated on both sides of the Tasman will be part of the reconsideration in two months. At the moment, it was appropriate decision to have it on pause, he said.
"One of the things we might consider going forward is a state by state approach," he said, but it was not appropriate at present. It seemed like it would be "unlikely" in two months' time also, he added.
Robertson also said this morning the third round of wage subsidy and resurgence support payment opened for applications this morning.
He said 480,697 wage subsidy applications have been approved so far, totalling $2.1 billion.

---