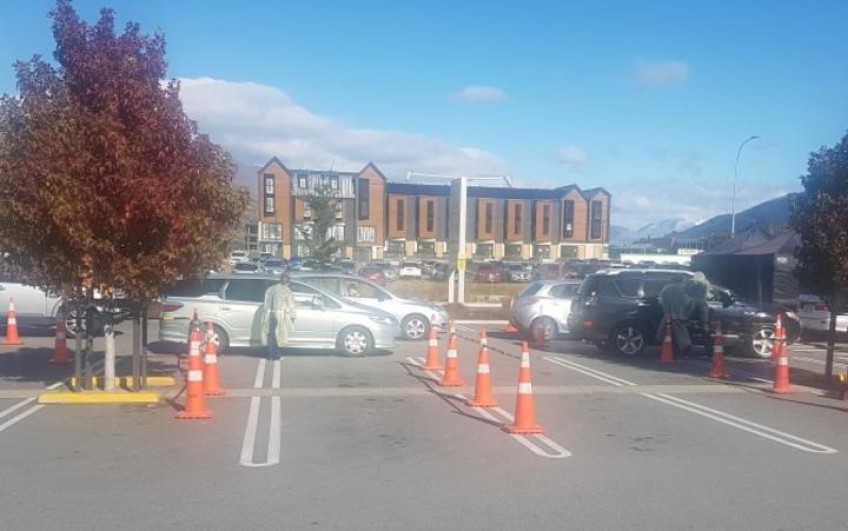 Covid-19: Random testing centre set up in Queenstown for community
Apr 16, 2020
---
People without any symptoms of Covid-19 are being randomly swabbed for the disease at a temporary testing centre in Queenstown.
Southern District Health Board's primary health network, WellSouth, has set up a clinic outside Frankton Pak'nSave to get a more clear picture of the spread of Covid-19.
It will share the results from 300 tests with the Ministry of Health to help the government work out when to ease lockdown restrictions.
Queenstown Lakes District Council said the testing began this morning and it was expected to end tomorrow.
"Testing is purely voluntary and will be performed under the strictest Ministry of Health guidelines," it said.
Queenstown is the only place where the Southern District Health Board will be carrying out asymptomatic testing.
The council said the Queenstown-Wakatipu area has recorded a relatively high number of cases, compared to the rest of the country.
In the briefing this afternoon, Director-General of Health Ashley Bloomfield confirmed specific targeted sentinel testing was underway in Queenstown "to inform our understanding and build the picture of whether there is any community transmission happening in Queenstown, it was one of the areas of concern."
"And we are also looking actively at two or three other places around the country where this will happen."


---