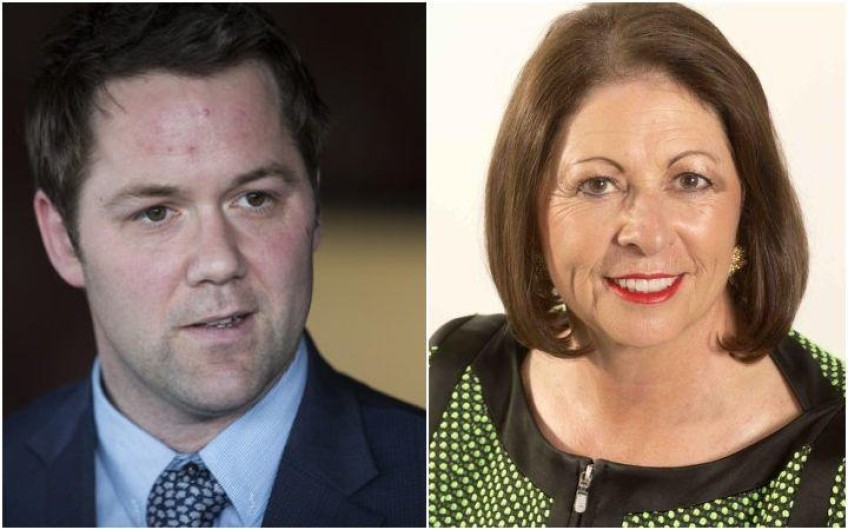 Covid-19 privacy leak was 'deliberate and politically motivated', SSC inquiry finds
Jul 30, 2020
---
Outgoing National MP Hamish Walker told an inquiry he leaked personal Covid-19 patient details to the media due to the "distress of being labelled a racist".
The Privacy Commissioner will now look into whether either he or former National president Michelle Boag should face any consequences for their role in the massive privacy breach.
The government ordered the State Services Commission (SSC) to investigate in early July after three media outlets, including RNZ, were leaked the personal details of 18 patients in quarantine.
The next day, both Walker and Boag issued a statement admitting culpability for the leak.
The SSC report, authored by former Solicitor-General Mike Heron QC, confirmed that Boag had been emailed the information in her capacity as acting CEO of the Auckland Rescue Helicopter Trust.
Boag then passed on the details to Walker, who passed them to media. No news organisations reported the private information.
Heron's report concluded that the leak was "deliberate and politically motivated".
"Their actions were not justified or reasonable," he said.
Heron said Boag assured him she didn't send the report to anyone else, other than National MP Michael Woodhouse.
Asked in a media conference if he found Boag and Walker credible, Heron said "yes they were candid and frank, much as they have been in public".
Heron said he found Walker and Boag to be "candid and severely regretful" and he had no reason to believe he was being misled.
Woodhouse assured me he had deleted this material, so I didn't see much point in going any further with that, Heron said.
Heron said he thought it was appropriate for Woodhouse to delete the emails, but ideally he would have also alerted the ministry or minister and advised Michelle Boag not to disseminate the material.
Walker told the inquiry he was extremely upset to be labelled "racist" after issuing a press release raising concerns about an influx of people arriving from India, Pakistan and Korea.
"One of the purposes of sending this information on to media people was to respond, while under distress, to accusations of racism," Walker told the inquiry.
"I accept that my judgement was impaired due to the pressure and distress of being labelled a racist."
Walker also admitted that the spreadsheet he sent to media did not prove that his initial press release was factual or not racially motivated.
Heron also investigated whether the Ministry of Health should have emailed the information to Boag in the first place.
He concluded that it was "unnecessary" for emergency services, like the Auckland Rescue Helicopter Trust, to be provided the names of patients after 1 May due to the lack of community transmission of Covid-19.
"In short, there was no longer a serious threat justifying the non-consensual release of personal information such as this."
However, Heron goes on to say the Ministry was dealing with a "dynamic global pandemic" and it is understandable that the policy was not reviewed.
The information should have been better protected from the outset - but nothing is foolproof, Heron said.
Deputy State Services Commissioner Helene Quilter said the Ministry's policy around the security of personal information could have been tighter and should have been reviewed earlier.
She said Director-General of Health Dr Ashley Bloomfield had assured the Commission that the agency was fixing the areas identified in the report for improvement.
Onus for public service is clear when mistakes are made "own it, fix it and learn from it", she said.
Quilter said the public would want to see Boag and Walker treated appropriately in relation to the breach of information, but because she does not have jurisdiction over them that will be a matter for the Privacy Commissioner to determine.
"I don't think it's acceptable to leak private information in the public service," Quilter said.
But she said it was also important to remember that it was not the Ministry of Health which put the information in the public arena, but Boag and Walker.
Walker announced he would retire from politics at the election. Boag resigned from her roles with the Auckland Rescue Helicopter Trust, as well as her campaign and electorate roles for the National Party.


---