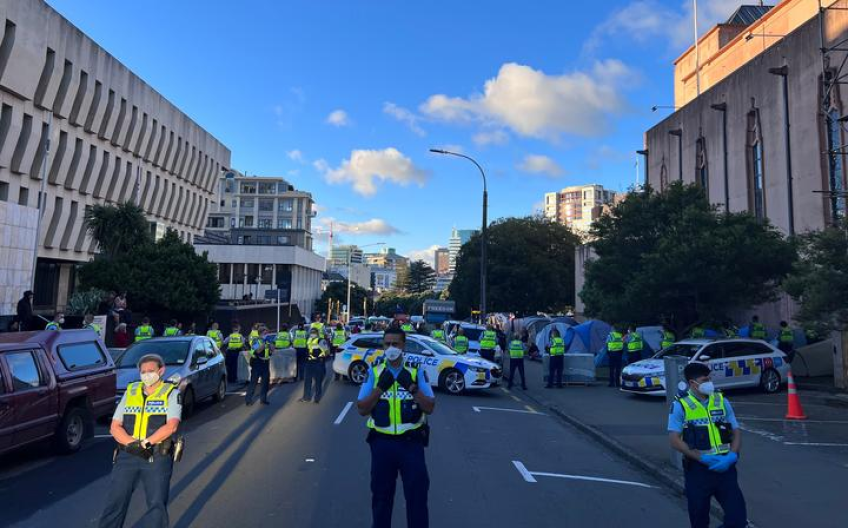 Riot shields deployed as protesters drive car into police
Feb 22, 2022
---
One person has been arrested after driving a car into police officers at the anti-mandate protest at Parliament this morning.
Hundreds of police armed with riot shields have stationed themselves around the protesters, in an attempt to reduce the perimeter of the protest.
Some used shields to protect themselves from thrown objects, they say.
They say three officers required medical attention after being sprayed with an "unknown substance".
People are pushing against the police on the intersection of Molesworth and Hill Street.
A man on a loud speaker is asking the crowd to calm down and a woman can be heard yelling that there are children there.
Follow our coverage of the anti-mandate protest in Wellington here:
https://www.rnz.co.nz/news/national/462017/covid-19-omicron-outbreak-anti-mandate-protest-s-15th-day-at-parliament

---