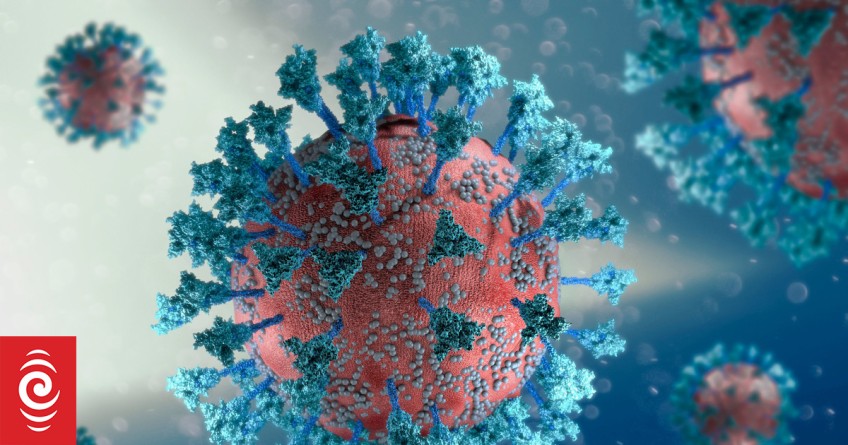 Covid-19: 'Novel features' of Kraken cause for concern
Jan 10, 2023
---
The new Covid-19 subvariant has the potential to create a new wave of Covid-19 cases, epidemiologist Michael Baker says.
The first two cases of Kraken, or XBB 1.5, were detected in New Zealand last week.
Professor Baker said despite the ominous name, it was important to remember it was just another variant of Omicron although it had "some novel features which are of concern".
It is based on a recombinant virus but it has added in a new genetic mutation which meant it could more easily escape people's existing immunity and also had a better ability to bind with the ace receptors in the body which made it more infectious.
"Those things only matter because it means it gives it a growth advantage which is being seen in North America at the moment so it's outcompeting other variants and if it does that successfully in New Zealand as well then it could lead to another wave of infections."
A typical person who has been vaccinated and received a booster shot would have the best chance of fighting off infection, Professor Baker said.
"Being up to date with boosters is the best thing you can do with all of these subvariants."
People also needed to be aware of the environments they were in and take precautions such as testing themselves and isolating when ill.
Current defences like good ventilation, and masks in enclosed spaces, would continue to work well on this subvariant.
It was unknown if Kraken was more virulent.
"Even if it isn't more inherently dangerous, if it's more infectious that can be just as bad because it will cause another wave of infection and when we see that happening we see all those other negative consequences."
These included hospitalisations and the risk of contracting Long Covid.
Asked to comment on reports that 90 percent of people in the province of Henan in China had been infected with Covid-19 recently, he said it was the pattern experienced in other countries early last year, however, China was experiencing "a grim situation" with the virus at present.
Henan is China's third most populous province.
The Ministry of Health is reporting 4031 new cases of Covid-19 in the community in New Zealand today - nearly double what was reported yesterday (2424).
Canterbury accounted for the highest number of reported cases, with 470 people testing positive for the virus, followed by Counties Manukau with 458 cases.


---