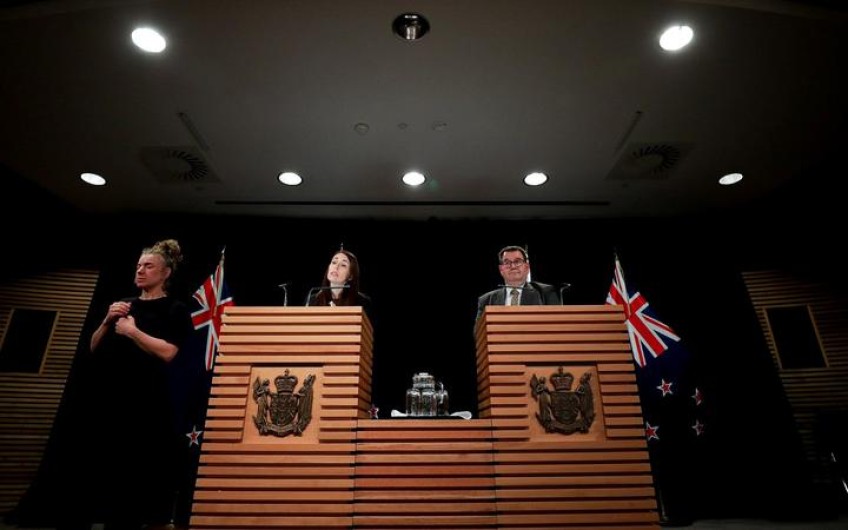 Covid-19 lockdown running 'as smoothly as could be expected' - Ardern
Mar 26, 2020
---
As Covid-19 spreads around the world, it can be daunting keeping up with the information. For RNZ, our responsibility is to give you verified, up to the minute, trustworthy information to help you make decisions about your lives and your health. We'll also be asking questions of officials and decision makers about how they're responding to the virus. Our aim is to keep you informed.
Prime Minister Jacinda Ardern says the lockdown is running "as smoothly as could be expected at this time".
She said it had been a remarkable feat to keep the streets empty.
She has thanked New Zealand's frontline staff, including doctors, nurses and police, and said they had now been joined by new frontline staff, such as supermarket operators and service centre staff.
Ardern and Minister of Finance Grant Robertson are giving a media briefing on day one of the lockdown due to the Covid-19 pandemic.
Watch the media conference here:
Ardern said she had been advised that supermarkets have been generally orderly and that the panic buying seen recently has been dying down.
"Remember to act like you have Covid-19."
She announced that a new $27m package has been approved for social sector services and community groups.
The package supports services that ensure people have access to food and other necessities to make sure they survive and provide people a place to live. It will also support disabled people to maintain critical well-being and keep families safe from domestic violence and offer crisis support.
Ardern said the Auckland City Mission had a 50 percent increase in demand for food parcels from Friday to Wednesday. The City Mission has now moved to operating requests through phone rather than in person and will now do drop off or pick up.
Ardern also announced that prominent businessman Rob Fyfe will work alongside Police Commissioner Mike Bush to liaise with the private sector in response to Covid-19
She said this will include to supporting them to bring forward innovative ideas to combat the virus and help support New Zealanders in self isolation, and to keep people informed.
There have now been 283 confirmed and probable cases of Covid-19 in New Zealand - the Director-General of Health Ashley Bloomfield confirmed 78 of those cases earlier today.
New Zealand is now in a National State of Emergency for at least seven days.
Ahead of the lockdown the prime minister was urging everyone to stay at home and warned that the number of Covid-19 cases could continue to rise during the lockdown period.
She said it will get worse before it gets better because there is a lag time with the virus, with the modelling suggesting the country could have several thousand cases that have yet to show up in the official count.
Read more about the Covid-19 coronavirus:
See all RNZ Covid-19 news
Government clarifies essential services during lockdown
Covid-19 alert system: What you need to know
Covid-19 symptoms: What they are and how they make you feel
Touching your Face: Why do we do it and how to stop
Scientific hand-washing advice to avoid infection
The Coronavirus Podcast
If you have
symptoms
of the coronavirus, call the NZ Covid-19 Healthline on 0800 358 5453 (+64 9 358 5453 for international SIMs) or call your GP - don't show up at a medical centre


---