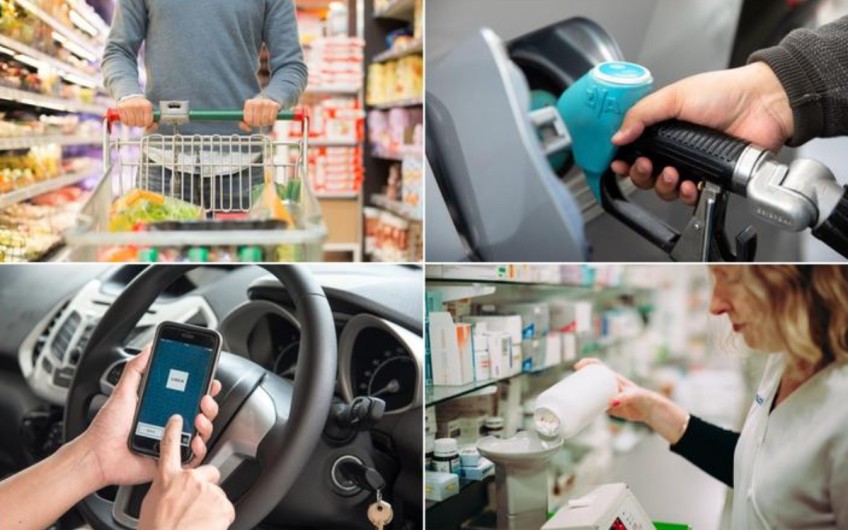 Covid-19 essential services: What remains open during a lockdown
Mar 24, 2020
---
During a level 4 lockdown for the Covid-19 response, only essential services are allowed to remain operating. Here's what's open and what's closed.
There's been some confusion about what constitutes an essential service during the four-week lockdown and which shops people will still be able to go to.
There's more open than some may think - there's quite a number of jobs and services that people need for a society to still function.
Employees of essential services will continue to work but with alternative arrangements to keep employees safe, including shift-based working, staggered meal breaks, flexible leave arrangements and physical distancing.
At no point during the lockdown will supermarkets close - chains are urging people to stop panic buying. For dairies around the country, it depends on the size of the business and if they're providing food to small communities.
If you don't have a car to get your food for the week there's some good news; taxis and ride share services like Uber will continue operating.
If you do have a car you'll still be able to drive around and fuel up at a petrol station too but everyone is asked to limit their movement.
Public transport and domestic air travel can only be used for medical reasons, to get to the supermarket, for people working in essential services and for freight.
Ferry services, road and rail is available for the transport of essential goods.
ATMs will be available, so you'll be able to get cash if the internet goes down or if you don't have internet banking.
Rubbish will still be collected but some councils are stopping recycling.
You'll still get mail and courier drivers will still deliver packages - in case you forgot to stock up on books, movies or other stuff to keep you entertained. However, not all internet businesses over this time will continue to operate.
Students will still get StudyLink payments despite universities being temporarily closed down.
If you have symptoms of the coronavirus, call the NZ Covid-19 Healthline on 0800 358 5453 (+64 9 358 5453 for international SIMs)
If you hurt yourself at anytime during the lockdown and need an ambulance or a paramedic they're all still operating, as are the fire service.
If you commit a crime police are still out on the streets. If you're arrested during the lockdown judges will still be presiding in courts across the country.
Accommodation providers for essential workers and people who need to be quarantined are still open.
Construction workers who are needed to maintain critical infrastructure like plumbing and electricity will still work.
Telecommunications and internet providers, transport companies, food packaging and distribution are all essential services, and their staff will still be working.
Cleaning and security services for essential workplaces will continue, as will businesses who maintain and repair services for communications and utilities.
People working in news and broadcast media will still be working during the lockdown as well, so you'll be able to stay informed, listen to the radio and watch TV.
See all RNZ coverage of Covid-19
Health
Hospitals, general practitioners and pharmacies will remain open, as will blood donation centres.
That means a person employed or contracted as a doctor, nurse, midwife, pharmacist, paramedic, medical laboratory scientist, kaiāwhina workers, social workers, aged care and community workers and general caregivers will all still be working.
Vets will also be open in case your pet gets sick during the lockdown.
Funeral homes, cemeteries, crematories will also remain open.
An extensive list of essential services and workers can be found on the official Covid-19 website.
Services that must close
All bars, restaurants, cafes, gyms, cinemas, pools, museums, libraries, playgrounds and any other place where the public congregate must close their face-to-face function. Takeaway food shops must also close.
Educational facilities must also close.


---