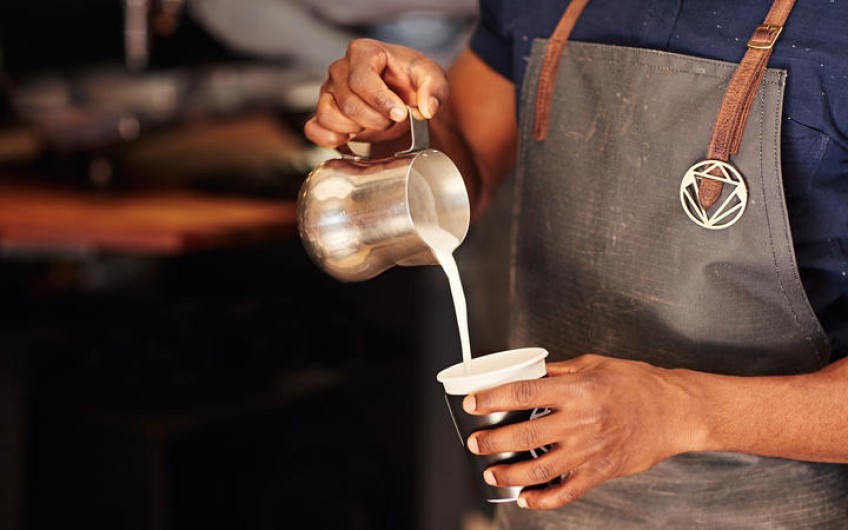 Covid-19 alert level 3 questions answered: The nitty gritty
Apr 21, 2020
---
Yesterday we covered off the beginner's guide to level 3, including advice for the lovelorn, today we dive into some more detailed questions from you, our beloved audience.
Will the interislander ferry back to North Island be opened at level 3? I've been stuck in the South Island for over a month. I need to get back to Auckland.
Had enough of the mainland's charms? Ferries will take some passengers but only under the following circumstances:
You have been stuck in the wrong place since lockdown began and need to return to home. You can only travel once and in the same direction. So, it looks like bingo. You may need paperwork to do so, but the government is yet to advise. Keep an eye on the Interislander or Bluebridge sites for more information. You are on what is considered "essential" business. Here's the government list. Relocating a home or business. Travelling for medical reasons. Emergencies and giving effect to court orders. Have an exemption to travel for compassionate reasons.
Can we go into work, with the staff, to prepare our business to operate again?
I'm quoting directly here from the government website: "Businesses can use the week ahead to prepare for alert level 3. Any preparation should be done in line with alert level 4 restrictions. See here for those. If you have further queries give the Ministry for Business, Innovation and Employment (MBIE) a bell on their hotline number: 0800 22 66 57.
We need to move into our new rental property, which we secured 2 days before lockdown. Will we be able to do this under Level 3 restrictions?
Excellent question and I found two different answers on government websites, which leaves me a tad worried.
MBIE says under level 3 "removal/moving companies can operate".
However, the Covid-19 website says: "more detailed guidance for sectors will be made over the coming days".
I'm going to hedge my bets and say the 100 percent answer is a day or two away.
I'm a self-employed gardener, can I work under level 3?
The government advice is yet to refer to gardeners specifically but you appear to fit into the category covering plumbers, electricians and tradespeople, who can work on customers' property under level 3.
I quote: "Other in-home services can be delivered if it is safe to do so (like tradespeople for repairs or installations) - keep two metre separation from those in the house."
You should also continue to follow the rules in reference to not travelling outside your region and clean equipment regularly.
Are optometrists going to be able to open under level 3 for eye exams?
While businesses cannot offer services that involve face-to-face contact or sustained close contact, optometrists have been advised by officials the following emergencies can be dealt to:
Acute eye heath care needs The repair and/or supply of prescription glasses and contact lenses required to ensure that a person has the ability to carry out their usual life activities Urgent Eye Health Examinations that cannot be postponed The supply of new eye wear only in circumstances where the customer cannot make do with their current eye wear because it is either broken, lost or is no longer providing them the vision they need to operate a normal life.
Will I be able to get my favourite coffee fix?
Yep, but only if your favourite establishment can offer contactless delivery or collection.
They can also operate drive-throughs.
They cannot have physical storefronts open to the public, and customers cannot drink/dine on-site.
We were house hunting before, but what are we allowed to do now?
Open homes cannot take place in person, but they can happen remotely. A Real Estate firm cannot take in-person appointments with clients.
However: "One-on-one viewings and pre-settlement inspections may be possible. Further guidance is coming soon," says MBIE (which is useful because that all sounds a bit contradictory).
If I ordered something online that wasn't essential, but the place has shipped it today, they're not actually meant to do that, right? Or are they? Am I gonna get flooded with all the things I've bought online a week early?
Under level four the government stipulated couriers and parcel services could only be used for essential goods.
But they could also deliver non-essential goods already in the system to prevent blockages. In many cases, a range of goods have continued to be delivered.
Under level 3 delivery of all goods can resume, but it has to remain contactless. So, long answer short: your guess is as good as mine.
For more information on the above visit MBIE's website and Covid.govt.nz


---