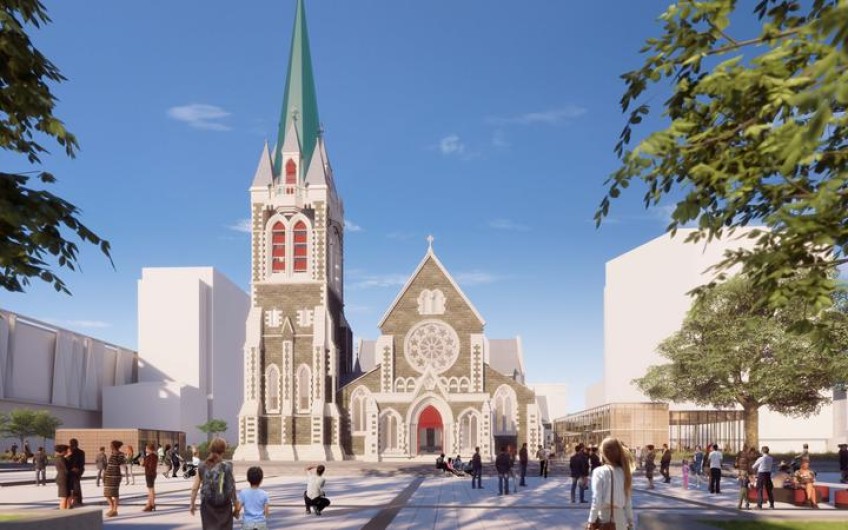 Cost to reinstate Christ Church Cathedral goes up by $50m
Oct 22, 2020
---
The cost of re-instating Christchurch's anglican cathedral has sky-rocketed.
Originally estimated in 2017 to be $104 million, it has now ballooned nearly 50 percent to $154m.
After losing its spire and a large part of the front of the church in the February 2011 quake, the city's most famous building sat derelict for six years.
It was the subject of a bitter dispute between church leaders who wanted to demolish it and start again and heritage advocates who wanted it saved.
On Thursday, a re-instatement plan was unveiled including a new visitors centre and cathedral museum.
The Christ Church Cathedral Reinstatement Trust, which was overseeing the project, was confident the $51m still needed could be generated through fundraising.


---