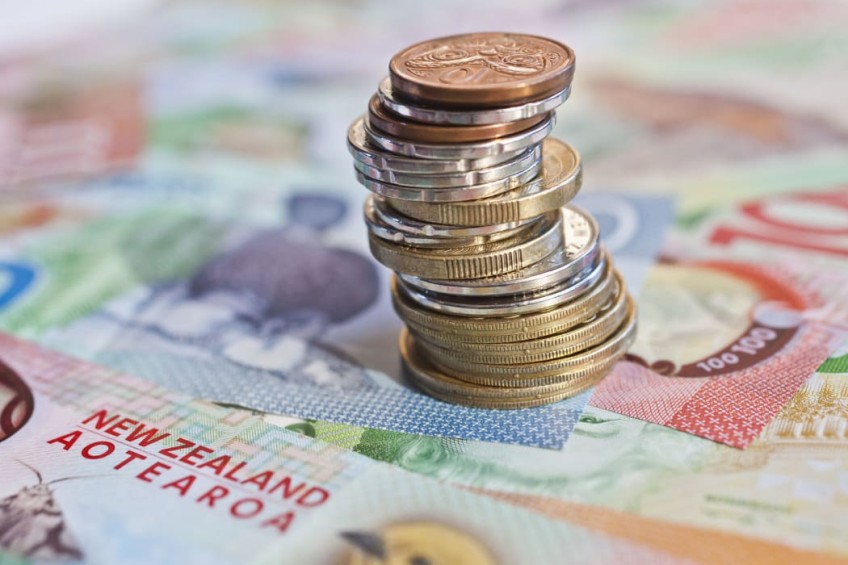 'Cost of living is out of control': Reserve Bank expected to raise OCR
Jul 12, 2022
---
Households on tight budgets could come under even more pressure if the official cash rate rises again tomorrow.
The Reserve Bank is widely expected to raise the OCR by half a percent to 2.5 percent - that would make it the third 50-point rise in a row.
Any raise will be factored in to banks' interest rates, at a time when close to half of existing home loans are due to be refixed in the next 12 months.
Mortgage advisor Bruce Patten expected to see home loan interest rates rise, putting more pressure on households.
"People's general affordability as their mortgage continues to go up coupled with the cost of living which is just out of control, every time I get a bill it seems to be 5, 10, 20, 30 percent higher than it was five months ago, that's really the thing that's biting people."
People were spending less and reviewing their fixed costs to see where their budget could be trimmed, he said.
Some were breaking mortgages now to lock in a rate they knew they can afford.
"We're talking to people every single day that are ringing in worried [saying] 'should I break now or should I wait you know my rate's not due till May next year should I break it now so I know what I'm paying?'.
"There's a lot of that investigative work going on trying to understand where this might head."
Close to half of existing home loans are due for repricing in the next 12 months.
KPMG head of banking John Kensington said these borrowers could find the higher rates a struggle, given rising fuel and food costs.
"They might be on a fixed rate now that is coming off in a period of time and they're looking to renegotiate it and I think they possibly would struggle if they've had some tightness come into their family budget."
Among them will be those who bought their first home in the past two years, whose rates will double.
The Reserve Bank is hiking the OCR in a bid to put a lid on inflation which hit 7 percent in the March quarter - there'll be an update on Monday.
Council of Trade Unions economist Craig Renney said wages had not kept up with the spiralling cost of living.
"The wage spiral seems to be a little bit missing in action. The last labour cost index series, more than a third of workers didn't get a pay rise last year, so for many people they're not benefiting from the growth that we're seeing in the economy, in inflation."
There were more people across different sectors struggling to make ends meet because of this, he said.
The Reserve Bank has indicated it might have to hike the OCR to 4 percent but Kiwibank chief economist Jarrod Kerr hoped it would top out before then.
"We think they're getting plenty of traction with their rate rises already and will continue to get traction so we're hoping that they stop at around 3.5 percent and don't have to continue to 4 percent."
Forecasts aside, Patten said borrowers were in for a bumpy ride.
"It's anybody's guess as to how high it could go. We're hoping that we should theoretically be near the peak for the fixed rates, at least the longer fixed rate terms, but we're still going to see further movement in the short term and the floating rates for a little bit of time to come."
Economists expect the food price index, which measures changes in the prices households pay for food and is out tomorrow, to give a steer as to how inflation is tracking.


---