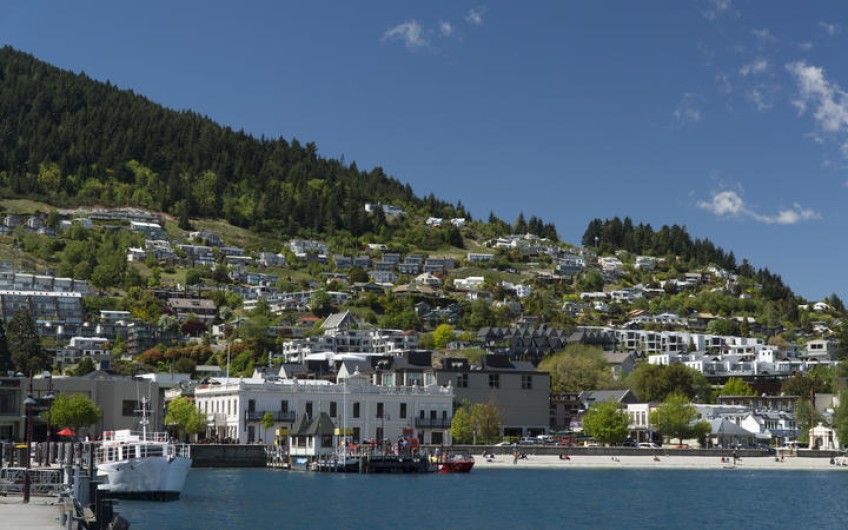 Coronavirus: South Island tourism suffering, operators warn
Mar 11, 2020
---
The South Island might still be free of confirmed cases of the Covid-19 coronavirus, but it has slowed the number of tourists visiting some hotspots to a trickle.
Tourist operators say their empty seats, vacant rooms and income loss are only made worse by uncertainty about what lies ahead.
Chinese visitors began rescheduling their holidays in January, and cancelling bookings altogether in February. Managing Director Nomad Safaris in Queenstown, Dave Gatward-Ferguson said he was starting to feel the global reach of Covid-19.
"In March we're tracking around about a third down at the moment. The worrying thing is we're getting more and more cancellations from the non-Chinese markets, and we're not seeing the level of inquiries we'd expect," he said.
He's lost about $250,000 in bookings this month and had no bookings for the Ramadan period in April and May when he normally caters for large contingents of Indonesian tourists.
"At the end of this month and next month ... we will be looking to see what holiday staff have and those with a lot of holiday we will be asking them nicely to take holiday, so we can share the remaining work around fairly," he said.
Over the hill, Wanaka Parasailing owner Jeno Hezinger said his international bookings had plunged 65 percent.
"It's completely died. We've got no customers at all. No bookings. The lake is pretty much empty, the water activities are empty," he said.
"I try to keep myself positive because it can't be any worse than this. I've been operating for nine years and this is the lowest. I'm just trying to survive."
In Buller District, buoyed by the opening of the new Paparoa Great Walk, owner of the Punakāiki Camp Ground Jed Findlay said he was yet to notice any decrease in overseas visitor numbers and it was business as usual.
In Fox Glacier, further down the West Coast, Covid-19's impact comes after repeated slips, road closures and floods over the past 12 months.
Cafe Nevé owner François Goosen said businesses were hopeful new walking tracks being created near the glacier could offset the "small but definite" impact of Covid-19.
"What we do need to do is stay positive. I mean, the West Coast is the West Coast. It's still a beautiful area to visit and I'd love to still see people coming down here. There's still lots to see," he said.
Other struggling South Island tourism operators said they were pinning their hopes on a heavy dousing of snow on skifields this winter and government plans for a package to help affected businesses.
In the Garden City, where a slugglish summer has already seen several restaraunts shut up shop, economic development agency Christchurch NZ was reassuring people it had a plan to lure more visitors in.
Chief executive Joanna Norris said Covid-19 had not changed the fact the South Island was still an extremely desirable place to visit.
"We're just about to launch a major domestic campaign that will help New Zealanders to travel around their own country and see this as an opportunity to travel from the North Island to the South Island, to see Christchurch, and to understand the beauty of what they have on their back door," she said.
Tourism New Zealand has turned its attention to the Australian market, where it was putting to use an $11 million funding boost from the government to respond to the coronavirus.
Gatward-Ferguson said he was wary of being too optimistic, too soon.
"It's such an evolving situation. There's lots of assumptions that by spring it's all going to be better again ... I think it's going to take a long time to find what 'normal' actually is," he said.
Gatward-Ferguson said he would be looking to retrain some of his summer staff in winter activities if tourism did pick up quickly again.


---