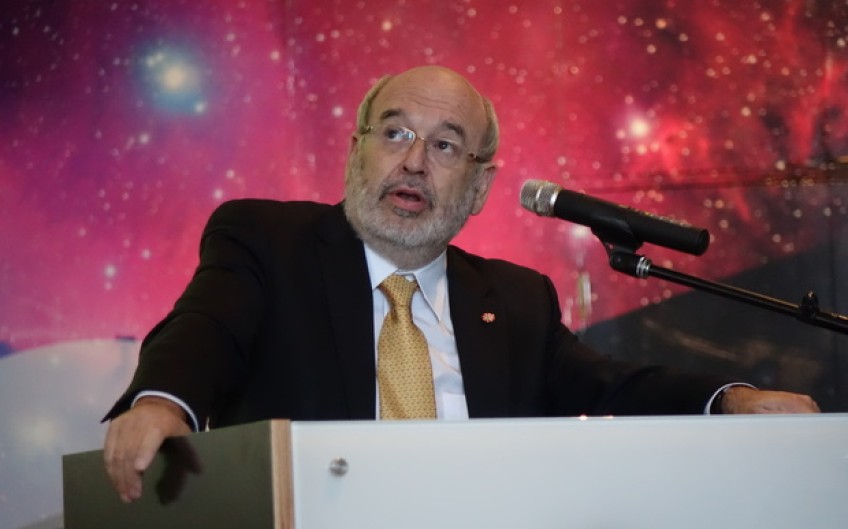 Coronavirus: Sir Peter Gluckman joins calls for extreme shutdown
Mar 23, 2020
---
The Prime Minister's former chief science advisor says the country should go into extreme shutdown now - and thinks many New Zealanders would support that.
Sir Peter Gluckman said the government should quickly close schools for all students other than essential services workers, and shut entertainment, hospitality and other public venues.
"It's almost inevitable that there has been community transmission. All the international evidence would suggest that the quicker one gets on top of this, the better," said Sir Peter, who was the government's top science advisor from 2009 to 2018.
He said New Zealand may well get to a point of extreme shutdown at some point anyway, so it would be prudent to make that decision now and limit the spread.
If you have symptoms of the coronavirus, call the NZ Covid-19 Healthline on 0800 358 5453 (+64 9 358 5453 for international SIMs)
"It's going to happen if this thing gets out of control ... [we should] accept that there are going to be very difficult social and economic consequences, but health is more important than either of those two at this stage."
Some other health practitioners have similar views, including one of the government's advisors, Professor Michael Baker who's called for school closures since at least last Tuesday. He and others have also signed a petition calling for a stage four designation now started by urgent care doctor Kelvin Ward.
Sir Peter said it would be a hard decision for the government, but countries that had managed to get on top of the spread of Covid-19 - such as Taiwan and Singapore - had been more aggressive than New Zealand has.
"Senior officials will be weighing up information we don't have, but they will be making decisions they see as best, and they can find defensible.
"I think New Zealanders are aware now that hard decisions are needed and will support government in those decisions."
He said there were a number of New Zealanders who still did not appreciate how serious the situation was.
"One only needs to realise that the predictions for pandemics such as this, even in modern times, have very horrific numbers associated with it.
"People should heed the public health warnings to date, and be supportive of the government if it makes some very tough decisions."
He said his suggested shut down would be somewhere between Covid-19 alert level three and four.
Regardless of what the government decided to do, he said New Zealanders should already be self-isolating, trying to work from home, washing their hands, and keeping their distance from people.
Read more about the Covid-19 coronavirus:
See all RNZ Covid-19 news Covid-19 alert system: What you need to know Self isolation - your questions answered Touching your Face: Why do we do it and how to stop Scientific hand-washing advice to avoid infection


---