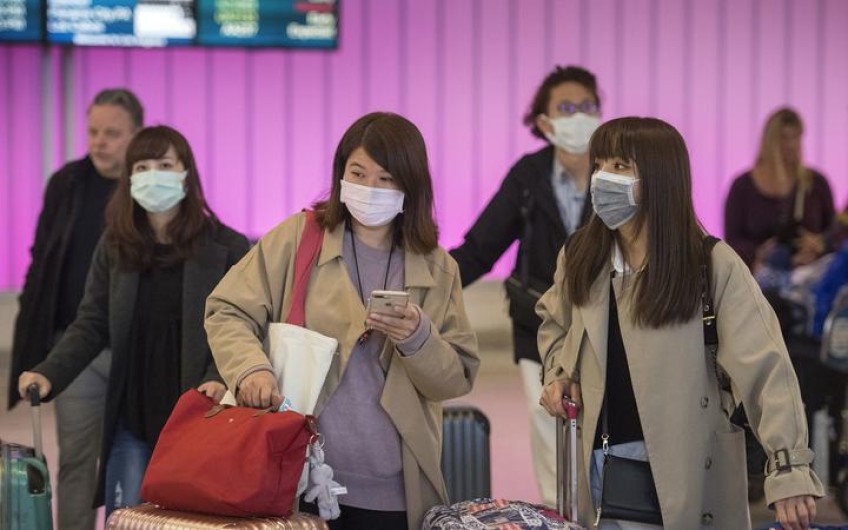 Coronavirus outbreak: Tourism Minister calls for calm amongst industry
Feb 02, 2020
---
The Tourism Minister is calling for level heads as businesses prepare to lose million of dollars during the coronavirus outbreak.
More than 250 people have died from the novel coronavirus, known as 2019-nCoV, in China following an outbreak in the city of Wuhan. More than 11,700 cases have been reported globally.
China banned all overseas group tours earlier this week for its citizens as the breakout continues, causing mass cancellations to some tourism operators in New Zealand.
The ban occurred during Chinese New Year - when 40,000 visitors from China were expected to travel here.
Tourism Industry Aotearoa confirmed some larger operators were anticipating losses that would run into the millions of dollars per month.
Tourism Minister Kelvin Davis said the government is taking the outbreak seriously.
He did not rule out a financial bail-out, but said decisions would be made when there was a clearer picture of the situation.
For now, Davis is calling for calm.
"Well we need to keep level heads. The last thing that the industry needs from anybody is for poorly informed decisions to be made," he said.
"A number of agencies obviously are monitoring this situation. But it's important that we keep feeding out the correct and timely and accurate information as it comes to hand, and that decisions will be made when we can really make sense of what all the data and information is telling us."
Coronavirus was having an impact on tourism around the world, not just in New Zealand, he said.
"But right now, it's too early to say what those impacts will be.
"We just can't make any decisions on what shape or form that any support may be right now."
The tourism industry needed to consider the other visitors markets, including domestic travellers, who didn't face any bans, he said.
Davis confirmed that Prime Minister Jacinda Ardern was given briefings about the ramifications of the outbreak on tourism when new information became available.
Retailers around the country are also preparing for a profit dip due to the deadly coronavirus.
Retail NZ chief executive Greg Harford said businesses here are worried about a fall in tourists.
"That will certainly have a big impact on the retail sector and we have heard that some retailers are already beginning to tighten their belts in preparation for that."
Harford said retailers are also running out of face masks and hand sanitiser due to coronavirus fears.
Air NZ to suspend Auckland-Shanghai service
Air New Zealand will suspend its Auckland-Shanghai service from next week.
The airline has announced it will halt its Auckland-Shanghai service from 9 February until 29 March.
Air New Zealand Chief Operational Integrity and Standards Officer, Captain David Morgan, said the move is down to crew logistics and also a drop in bookings due to the coronavirus.
Captain Morgan said their teams are organising alternative travel options for customers impacted by the suspension.
Just yesterday, the airline reduced the number of flights to Shanghai.


---