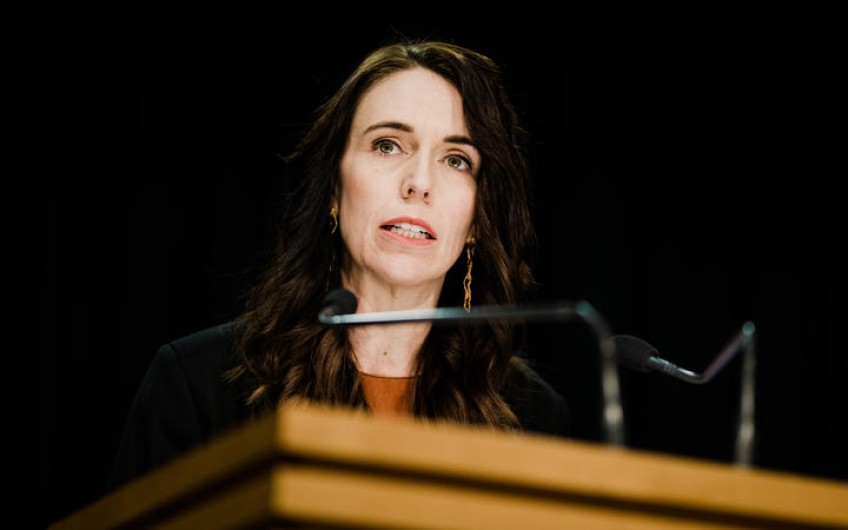 Climate emergency declaration: 'We need to see action happening'
Dec 01, 2020
---
A climate emergency declaration by the government will be a step in the right direction but action now needs to happen, a climate scientist says.
The government intends to declare a national climate emergency, with Prime Minister Jacinda Ardern introducing the motion in Parliament on Wednesday.
"It broadcasts to the world that New Zealand is serious about taking rapid action on climate change, and I know New Zealand's been knocked a bit recently for talking the talk but not walking the walk," Dr James Renwick of Victoria University's School of Geography, Environment and Earth Sciences said.
"Emissions of greenhouse gases in this country have not gone down noticeably for a long time and in fact carbon dioxide emissions have gone up pretty dramatically in the last 30 years so we do need to get on and do something.
"So I see this as a step in the right direction from the rhetoric point of view, but we need to see action happening.
While moves have been made at the policy level during the last government term, such the zero carbon legislation and establishing a Climate Change Commission, Renwick said there was no need to wait for the Commission's advice on emissions reductions due in about six months.
The government could switch its fleet to electric vehicles as soon as possible, push harder to get to 100 percent renewable electricity, and put more money into public transport.
"It's not as though everyone just has to sit tight for another six months."
Climate activist and School Strike 4 Climate organiser Lourdes Vano told Morning Report it was good to set a standard to hold ourselves accountable to, though New Zealand in some ways was not meeting it.
"I think it is ringing hollow at the moment and it's hard to be optimistic, especially with politicians because they can say all they like, but at least we've got a stake in the ground that we can refer back to when they make their decisions, when they advocate for different things, so we can remind them of the claim they have made.
"This is us seeing a sign from our politicians that we can push them even further, we can advocate for the things that we care about," Vano, who also stood as a Green Party candidate this year, said.
Among those is bringing indigenous people to the forefront of the conversation. "They have been wronged a lot, especially in the climate sector where they have always lived in tune with Papatūānuku, with the earth. Calling back on them and their wisdom I think would be very important. and I do hope we see our government do that much more."
Renwick said he was "fairly optimistic" the government could take action and meet its Paris Agreement targets.
"It reminds me about the Covid situation earlier in the year where the government had to take pretty definitive action quickly and the lockdown happened, and everyone went along with it, basically.
"I'm not saying we have to do something equivalent to that, but that model of some decisiveness from governments in policy that pushes things in the right direction and everyone playing their part obviously does work."
Measures were needed that made it easy for people to do the right thing, he said. More people would consider buying electric vehicles or solar panels, using public transport more or flying less if those choices became the default and are made easy and cheap.


---