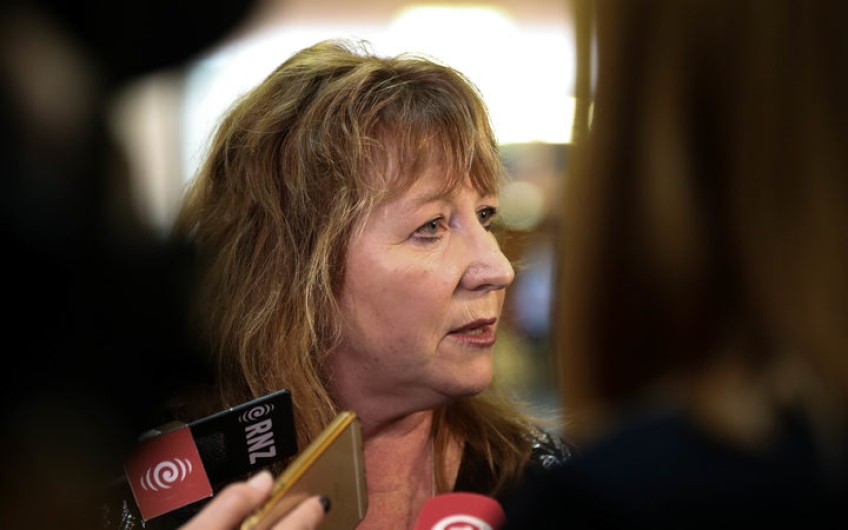 Clare Curran: 'I've made some mistakes'
Sep 07, 2018
---
Former Broadcasting Minister Clare Curran says she made some mistakes but they were amplified and created "intolerable pressure" on her.
Ms Curran said she advised the Prime Minister last night that she would resign and it was the best course of action for everyone's benefit.
She said she will stay on in her electorate despite resigning her ministerial portfolios.
She fronted up to media this afternoon and read a prepared statement, but would not take any questions.
"I am like the rest of you a human being and I can no longer endure the relentless pressure that I've been under. I've made some mistakes, they weren't deliberate or undermining the political system," Ms Curran said.
"But my mistakes have been greatly amplified and the pressure on me has become intolerable. I was really proud having served in the coalition government ministry."
She said she was proud of the work she did in her former role as Broadcasting Minister.
"During my time as a minister, I've worked hard on issues I've really believed in - how to bring more depth, maturity and sustainability to our media system, particularly publicly funded media, to fundamentally make out democracy stronger," Ms Curran said.
On issue of her gmail use she said: "I use my gmail account infrequently for work and it would've discoverable and it hasn't been used to conceal anything."
She thanked her colleagues and party for their support.
In a statement, Prime Minister Jacinda Ardern said she accepted Ms Curran's resignation.
"Clare has come to the view the issues currently surrounding her are causing an unacceptable distraction for the government and immense pressure on her personally," Ms Ardern said.
Speaking to the media this afternoon, Ms Ardern said it was Ms Curran's decision alone to resign.
"I agree with her assessment that resigning is the best course of action for the government and for her."
"There's no doubt there was a huge amount of pressure on her ... she's decided her position was untenable," Ms Ardern.
The minister wasn't meeting expectations in the house this week and had been been putting a great deal of pressure on herself.
"It's an error of judgement from a politician. She has acknowledged that and she has resigned.
"There is no doubt the minister made a mistake."
Ms Curran was demoted from Cabinet and stripped of two of her portfolios last month after she failed to properly declare a meeting for the second time.
On Wednesday, Ms Curran struggled to answer questions in Parliament on what government business she conducted via her personal email account.
Kris Faafoi will become the Minister of Broadcasting, Communications and Digital Media, remaining outside of Cabinet, and Peeni Henare will become the Associate Minister for ACC.
Ms Curran first came into Parliament in 2008 and has held the Dunedin South seat since then - meaning if she was to throw in the towel completely her departure would result in a by-election.
For now she remains an MP but the pressure of her ministerial portfolios, a loss of confidence from the Prime Minister in her ability to be a Cabinet Minister and one of her worst performances in the House this week left her no choice but to call it quits on her ministerial responsibilities.


---