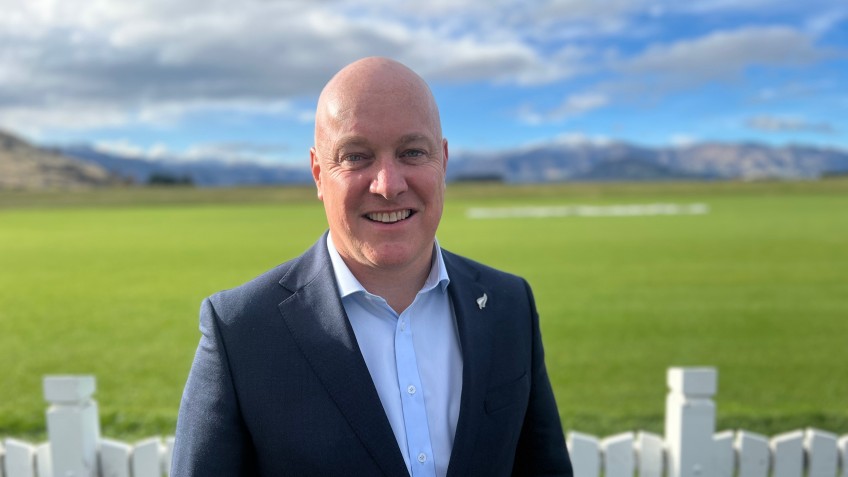 Christopher Luxon: 'The most likely and expected outcome for us'
Nov 03, 2023
---
National no longer has the numbers to govern alone with the ACT Party, and will need Winston Peters' NZ First party to form a majority.
But National Party leader Christopher Luxon says there is "good will and good faith" from all the party leaders involved in negotiations.
The release of today's final results shows National and ACT have lost their majority, with National losing two MPs.
Luxon has spoken to media after the release of the final election results.
Luxon said today it was good to have final clarity.
"The result is much as we expected," Luxon said, and he has been building relationships with ACT and NZ First.
"Our motivation from everyone involved is to build a strong and stable government for New Zealand."
Luxon said there are some pretty close recounts that will be advanced, "probably two seats at this stage."
"There is good will and good faith" from all the party leaders when it comes to negotiations, he said.
"It's only today that we've had clarity three weeks after the election."
"This has been the most likely and expected outcome for us," he says of the official results.
Nelson and Mount Albert are so close they may call for a recount, Luxon said.
"We've been working really hard on those battleground seats," Luxon said.
Luxon again refused to be drawn on negotiations, just saying that there have been "great conversations".
"I'm very confident having spoken to both leaders that everybody understands what's involved here.
"There's going to be tension between lots of different parties in this place."
Asked if he favoured a full coalition or a supply and confidence agreement, Luxon affirms again he would not reveal any details.
Roughly half a million special votes have been tallied.
Ahead of the final results Luxon said his three priorities were the final count, the relationship and arrangements with partner parties, and the transition from the previous government.
He said the party had been using the time constructively by working with the different parties and was "looking to lock up those agreements afterwards".
Luxon said he will not be waiting on any possible electorate recounts before announcing a government.
"We will now crack on with the clarity that we have ... as quickly as we possibly can."
Luxon said he still would like to go to APEC in San Francisco next week, but his primary responsibility now was forming a government.
"I've only got one job at the moment, and that is to build a strong and stable government."
Luxon said he had been asking partners to think about where they want the government to be in three years' time and what their contribution to it will be.
He said there was no prospect of a second election being needed.


---