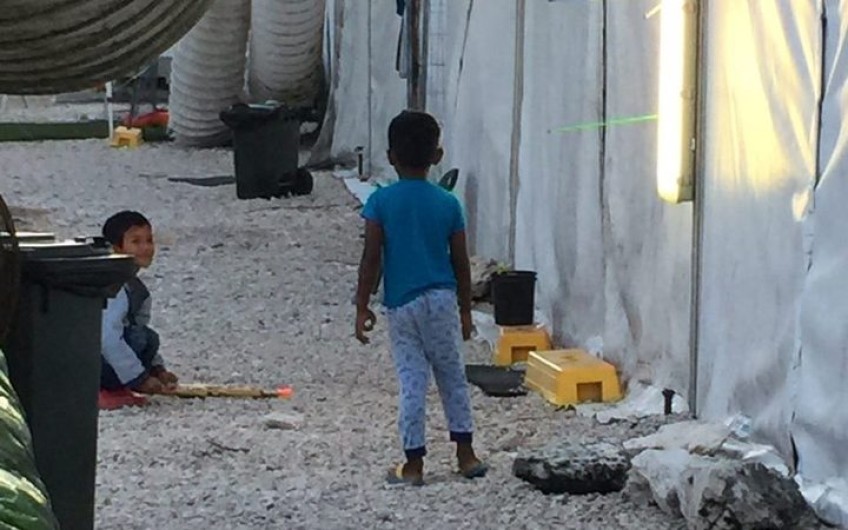 Children as young as 7 attempting suicide in Nauru - report
Sep 03, 2018
---
Warning: Some readers may find this content distressing
A new report from two refugee organisations has detailed cases of adult and child trauma sustained by people in Nauru who are seeking asylum.
The Refugee Council of Australia report, released today, says there is overwhelming evidence of abuse and suffering since Australia's immigration detention centre was reopened there in 2012, after a four-year hiatus.
At least two people have killed themselves and three others have died, the report says.
"Many more people are trying to kill or harm themselves. People are losing their hope and their lives on this island.
"This is Australia's man-made refugee crisis in the country it still treats as a colony, Nauru."
The report says that experts assessing people on Nauru say they are among the "most traumatised they have seen, even more traumatised than those in war zones or in refugee camps around the world."
One man died after setting fire to himself during a UN monitoring visit in protest at his indefinite detention.
The report says the council has heard of children swallowing razor blades and stones and attempting to overdose.
The report also details sexual assault against children and women on the island, saying it is often perpetrated by guards and other officials.
The former director of mental health services on Nauru, Dr Peter Young, has said that offshore detention amounts to torture.
Australia and Nauru have refused to accept the government's offer to resettle 150 refugees in New Zealand.
Australia's home affairs department said it takes seriously its role in supporting the government of Nauru to ensure that children are protected.
A Refugee Council spokesperson, Kelly Nicholls, said the public must do something about the situation in Nauru.
"Enough is enough - we have to now do the right thing. We have to have a fair policy.
"We can't keep on causing this suffering," she said.
Where to get help:
Need to Talk? Free call or text 1737 any time to speak to a trained counsellor, for any reason.
Lifeline: 0800 543 354
Suicide Crisis Helpline: 0508 828 865 / 0508 TAUTOKO (24/7). This is a service for people who may be thinking about suicide, or those who are concerned about family or friends.
Depression Helpline: 0800 111 757 (24/7)
Samaritans: 0800 726 666 (24/7)
Youthline: 0800 376 633 (24/7) or free text 234 (8am-12am), or email talk@youthline.co.nz
What's Up: online chat (7pm-10pm) or 0800 WHATSUP / 0800 9428 787 children's helpline (1pm-10pm weekdays, 3pm-10pm weekends)
Kidsline (ages 5-18): 0800 543 754 (24/7)
Rural Support Trust Helpline: 0800 787 254
Healthline: 0800 611 116
Rainbow Youth: (09) 376 4155
If it is an emergency and you feel like you or someone else is at risk, call 111.
Main image: Children outside RPC3 tents. Photo: Refugee Action Coalition

---