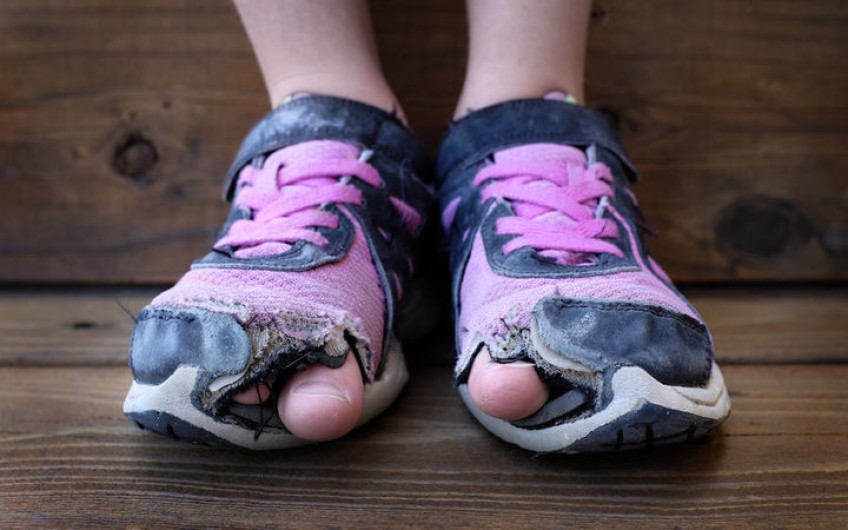 Child poverty: 100,000 children 'doing it really tough'
Dec 10, 2018
---
One in five New Zealand children are living in homes without access to enough food or adequate healthy food.
The latest Child Poverty Monitor, which measures childhood deprivation in New Zealand, also found that children in the most disadvantaged communities are twice as likely to end up in hospital as those living in areas of economic and social advantage.
Children's Commissioner Judge Andrew Becroft said the findings showed New Zealand had dropped the ball on child poverty.
He said that when compared to previous years, nothing had really changed.
"Things are no better, but they're no worse either," he said.
"However you cut it, there are effectively two Eden Parks full of children who are doing it really tough - about 100,000.
"That's not good enough for New Zealand, we can do much better."
But he also said the ministry's decision not to report on low income and hardship rates for children this year made it harder to judge child poverty.
Judge Becroft told Morning Report it was frustrating that Ministry of Social Development figures used for the last five years to measure child poverty are not being made available this year.
He said he had pushed the ministry on that and been told sampling problems meant the figures weren't reliable, as these failed to reach the most deprived households.
"There were sampling problems, especially in reaching the most disadvantaged and deprived households, why that was it's difficult to assess," he said.
The Child Poverty Monitor said 68 percent of students in the most disadvantaged communities achieved NCEA level 2, while in the most advantaged communities there was a 93 percent achievement rate.
Health problems were another key area.
Judge Becroft said children in poverty were three times more likely to end up in hospital with a respiratory condition.
He had recently met with one family living in a garden shed with a four-year-old boy who was seen by a doctor at least once a week for breathing problems.
"That's a real example of how the sort of disadvantage we are talking about has practical and significant consequences that ought to concern us, and as Children's Commissioner it concerns me deeply."
He said the report reiterated the fact that child poverty was often the result of several contributing factors.
"We have chosen this year [to focus on] food and security, educational achievement, housing and health.
"They're all interrelated.
"We know that housing and health are, sort of, chicken and the egg- the poorer the housing, the poorer the health outcomes, often the poorer the educational outcomes."
Despite the findings, Judge Becroft said he was optimistic that child poverty rates would be halved in the next 10 years.
"We've set the target, there will be annual reports published so all of us will know if we are heading in the right direction," he said.
"All of us have a role to play. Community groups, NGO's, philanthropic groups, businesses, we can all play our part.
"It took thirty years to create this problem - we should be able to halve it in about ten years. I think we can do it."


---