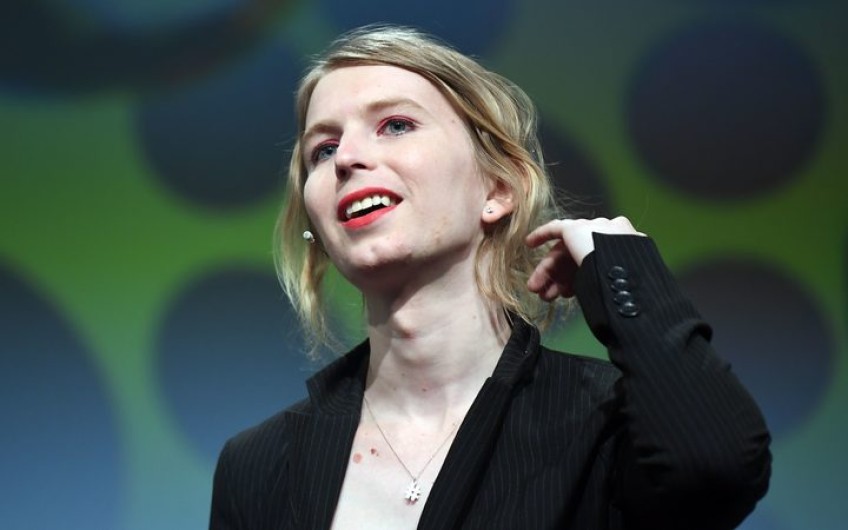 Chelsea Manning cleared to enter NZ for speaking tour
Aug 31, 2018
---
Immigration NZ has cleared the way for US whistleblower Chelsea Manning to come into New Zealand, granting a 'special direction' that means she can apply for a visa.
The former US Army soldier spent seven years behind bars for sending nearly 750,000 military and diplomatic documents containing classified information about American diplomats and the military to WikiLeaks. She was sentenced in 2013 to 35 years in prison but released last year when former US President Barack Obama commuted her sentence.
The criminal conviction meant she needed the special direction to get into New Zealand.
The visa assessment stated that the likelihood of Manning reoffending is considered low and she has not broken her visa conditions when doing talks in other countries.
"While Ms Manning was convicted of a serious offence and sentenced to 35 years' imprisonment, it was noted that her sentence was commuted by President Obama in January 2017," the statement read.
"It was also noted that she has travelled to a number of countries to speak at similar events and appears to have complied with the terms and conditions of any visas issued.
"In reaching the decision the officer could see no reason to believe Ms Manning would not comply with the terms and conditions of any visa issued by INZ. "
The National Party had urged New Zealand authorities to ban Chelsea Manning who is scheduled to speak in Auckland on 8 September and Wellington on 9 September.
Her promoter, Think Inc director Mikee Tucker, had said people had a right to hear her speak regardless of whether they viewed her as a traitor or a hero.
He said approval for her to enter the country was now just a formality and he was confident a work visa would be granted.
"We believe now that the visa application is a matter of formality. There's no word on the Australian visa yet but it is our intention to bring her to New Zealand regardless."
Manning should be allowed to speak just as far-right speakers Lauren Southern and Stefan Molyneux were, Mr Tucker said.
"Now, Chelsea's not coming here to preach hate speech or threaten anybody - she's coming here to tell an extraordinary story and if you think she's a traitor, don't come - if you think she's a hero, come along and hear the story but either way we just want to get some intelligent discourse out there around her story and learn from it."
Free Speech Coalition spokesperson Chris Trotter said a number of convicted criminals have been allowed to speak in New Zealand including the "Wolf of Wall Street" Jordan Belfort, who gave motivational business talks here despite being convicted of fraud and money laundering.
"The world would have never gotten to see some of the terrible footage that the video clips she released revealed about collateral damage as a result of the US military's actions.
"So Chelsea Manning intervened in a very important way about a very important historical event and that is what distinguishes her from a common criminal like Mr Belfort."
He believed that there was a lot of hypocrisy from both sides of the political spectrum on free speech.
Australia, meanwhile, has this week signalled it is preparing to ban Manning from entering the country for a speaking tour starting in Sydney on Sunday.
Tour organiser Suzi Jamil said Manning had received a notice from the Australian government informing her Canberra was considering cancelling her visa.
Australian law allows the immigration minister to deny anyone a visa if they do not pass a character test, a broad criteria that affords the government sweeping powers.
She was denied entry into Canada late last year but was subsequently allowed to appear at another event.
The classified and sensitive documents leaked by Manning - who was assigned to an army unit in Iraq as an intelligence analyst - shone a light on the nature of warfare in Iraq and Afghanistan.
Main Image : Chelsea Manning speaking at an internet conference in Germany in May. Photo: AFP- RNZ / Reuters

---