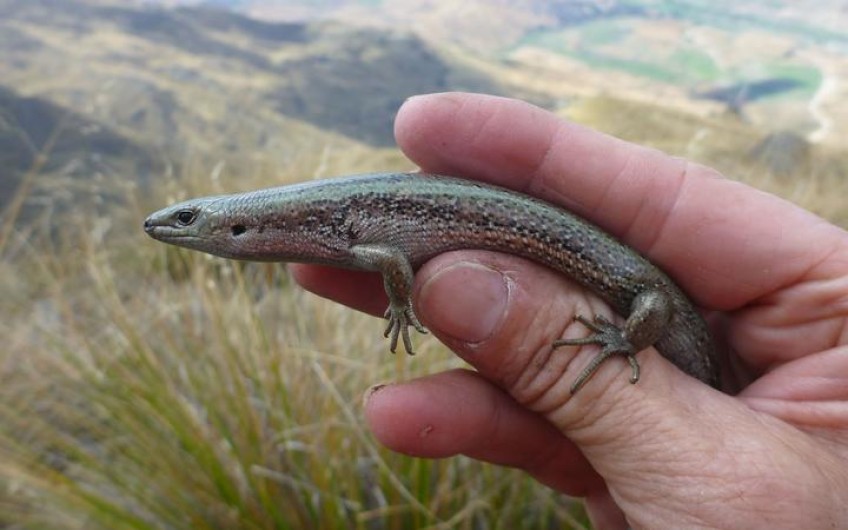 Cardrona axes chairlift plan to protect hundreds of lizards
Jan 06, 2020
---
The Department of Conservation has commended Cardrona Alpine Resort near Wanaka for abandoning its plans for a new chairlift, once it was found the construction would disturb a native lizard stronghold.
Cardrona had planned to install the lift on its Pringles slope in time for the 2020 ski season, but said surveying recorded the highest diversity of reptiles known on the mainland.
Hundreds of individuals across five species were counted, including populations of the threatened orange-spotted gecko and Lakes skink.
DOC said it declined the company's application under the Wildlife Act - and the resort said it supported that decision and was excited to be home to such lizard numbers.
Cardrona spokesperson Jen Houltham said the company had adapted its plans so that in winter the 55ha of Pringles terrain would be open to advanced skiers and snowboarders only, for what's known as 'slackcountry' access - which is without a chairlift.
The Pringles area would be patrolled over the winter of 2020 and the resort was looking for other locations for its chairlift which it hoped to have installed elsewhere by winter 2021.
Houltham said the resort had worked with one of New Zealand's leading herpetologists (lizard experts) on its Lizard Management Plan for a year before making its application.
It had been confident it could look after the lizards and it was disappointed to have its application turned down.
DOC commended the resort company's co-operation in walking away from the project.
Its southern South Island operations director Aaron Fleming said in a statement that the construction would have disturbed what is "an extremely significant site for New Zealand's native lizards".
"Some of these lizards have the same threat classification as great spotted kiwi and whio/blue duck. While birds, at least, have the ability to fly from development, lizards do not."
He said the discovery of the lizard stronghold was exciting.
DOC had worked closely with the resort to examine all the options, but faced with a site of such significant conservation, it had decided to decline their application for a Wildlife Act Authority, he said.
"DOC will continue to work with Cardrona Alpine Resort Limited to determine how they can change their existing chairlift plans to ensure the area's biodiversity is well protected," Fleming said.


---